Started from the bottom now we're here: tips from a team who went from rookies to rockstars
How do you go from being new to becoming the No.1 team in your office? The playbook is simple. Renee Bridges and Justin Carlson of The HomeTown Team with Coldwell Banker Schmidt Family of Companies in Strongsville, Ohio spill the beans. 
Renee Bridges and Justin Carlson are the soon-to-be-married duo behind The HomeTown Team of Coldwell Banker Schmidt Family of Companies in Strongsville, Ohio. The two share a passion for real estate, travel and their family – including their three dogs and three sons. Before working in real estate, both had backgrounds in hospitality and travel where they honed their customer service skills. Their clients and fellow agents rave about them. Talk to anyone who knows Renee and Justin and a common theme emerges, they care, and it shows in the level of attention and service you receive when you work with them.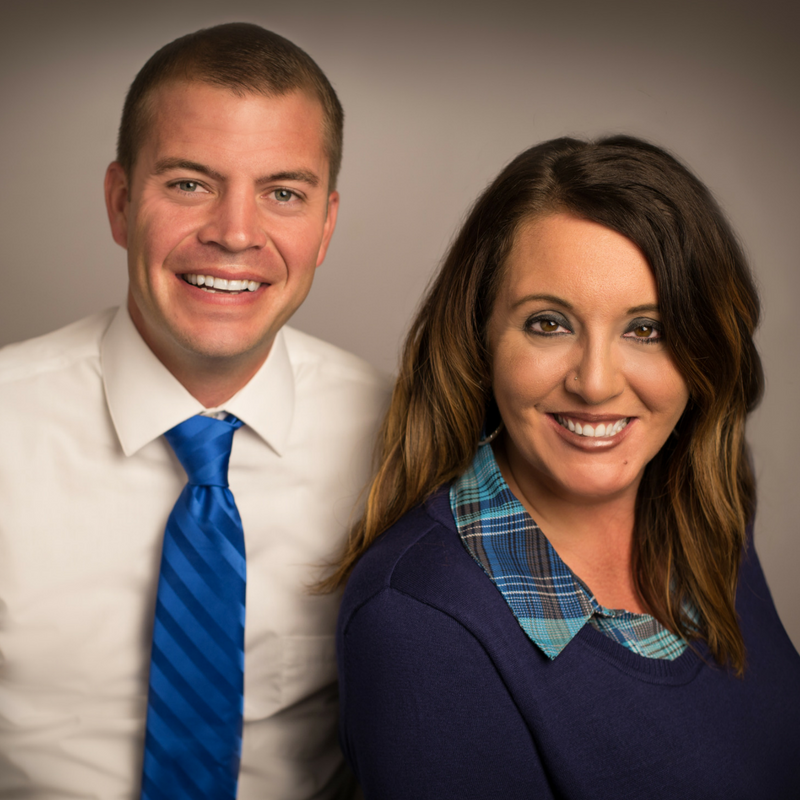 Renee and Justin have the personalities and training for real estate success. But their careers stalled at Keller Williams. They weren't able to crack the code when it came to achieving their business goals, and it didn't make sense. On paper they had all the right pieces in place, but that was the problem, they were so focused on what was on paper – planning, strategizing, discussing – that they weren't acting.
When they joined Coldwell Banker all that changed. They started working closely with their marketing director, Beth Glass, and their manager, Joe Gazzo and they became the best kind of mentors. Beth and Joe gave them an actionable plan and coached them on how to make it happen. The plan involved leveraging the products and services offered to them by their new brand, Coldwell Banker, and their new company, Coldwell Banker Schmidt. Suddenly their business took off. Their production sky rocketed – in the past year they've been awarded with being the No. 1 in their office for: listings, transactions and volume. Now, they are stepping it up – sharing their knowledge and best practices by training other agents on the Coldwell Banker products and services that helped them the most.
Here are Renee and Justin's top three tips for accelerating your business.
Listen to your manager (and your marketing director): Managers and marketing directors want you to succeed. Follow their advice and counsel! Their job is to guide your growing business and make things easier for you– so give their playbook a try. The HomeTown Team credits Beth Glass and Joe Gazzo, their marketing director and office manager, for setting them on the path to skyrocketing success.
Don't reinvent the wheel: Your manager, marketing director and brand are there to support you. Most likely, that's why you affiliated with them. You get access to the best technology, marketing, learning and advertising – so that you can focus on helping your clients buy and sell real estate. Leverage the hand-picked products your brand and office offer to close more deals! The CBx Technology Suite is a great example. CBx Seller Leads for instance runs on proprietary algorithms and big data based on years of historical data. You wouldn't have access to that type of information if you were going it alone.
Stop planning to plan: Planning is great for weddings and vacations but not as great when you're buying or selling homes. If you spend your days just planning to win listings or find the right buyers, you're leaving no time for execution, you won't get anywhere. Your manager and marketing director can give you a tried and true plan, now you can focus on executing. It's on you to jump in and take the first step! This change in mindset is why Renee and Justin's business took off when they switched from Keller Williams to Coldwell Banker.
Real estate success is not built in a day, but it can be built in under a year. Renee and Justin were able to blow away the competition and become the number one team in their office because they switched their mindset. They listened to the advice of those at Coldwell Banker Schmidt Family of Companies who were there to support them – and started focusing on results, not plans. To learn more about taking your team to the next level visit ColdwellBanker.com/careers.
Subscribe to Blue Matter and get the latest updates