3 Reasons Your Real Estate Search is Better in the Summer
Spring and summer are hot when it comes to real estate, and it is often seen as a seller's market. However, there are great reasons the summer season can aid buyers in their real estate search. Here are the top-three reasons to buy in the summer.
It's no secret that spring and summer are hot when it comes to real estate, and it is often seen as a seller's market. However, there are some great reasons the summer season can help buyers in their real estate search. Here are the top-three benefits of buying a home in the summer.
1. Weather
With plants and shrubs in full bloom, buyers are not only able to get a sense of potential property maintenance requirements; they can gain a lot of information from the neighborhood itself. A quick tour around the neighborhood will quickly tell how well properties in the area are maintained — something which is important when it comes to resale value. Just be sure to check any home carefully for signs of moisture that wouldn't be present in the dry months and that could indicate issues over the fall and winter — or better yet, ensure that a qualified home inspector reviews the property before finalizing.
Fair weather also tends to bring people out of doors, so summer offers valuable opportunities to speak to others who live in the neighborhood and gain their input on the area. You may even find out one or two local benefits that you otherwise wouldn't have known. With many people off work and kids out of school, you should also be able to determine the demographic of the area fairly easily — this can be great if you have kids and are looking for opportunities for them to be social in the neighborhood.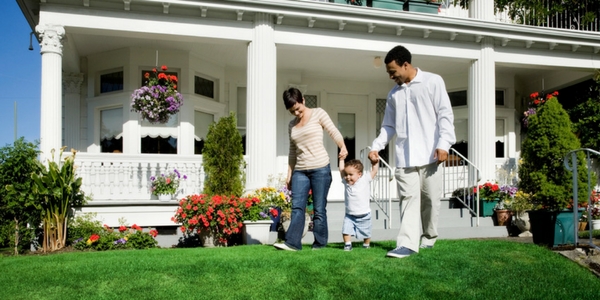 2. Selection and Condition
The real estate market tends to become saturated with listings in the spring and summer months, something that brings with it ample opportunity to check all the items off your wish list. While you may encounter slightly higher buyer competition in these months, the abundance of available properties will allow you to narrow down your targets areas. A few well-planned open houses can also help you realize where you can compromise in your wish list so that you are ready to act when the right property comes available.
As summer brings with it easier working conditions, buyers will also discover an increase in odd-jobs and maintenance upgrades sellers are making to their property before selling, which may otherwise have gone undone. It may not be a huge money saver, but a new coat of paint or a freshly landscaped yard can be one less thing to worry about when settling into a new space.
3. Bargaining Power
Even with the abundance of homes that hit the market each spring, summer buyers, especially those who can offer a quick closing, can capitalize on the need for sellers with kids to move and get their families settled before school starts. This provides a degree of bargaining power for buyers.
Additionally, sellers who have been trying to sell in a saturated market may feel that they have missed the boat on gaining a sale as summer rounds the bend. This offers a chance for motivated buyers to knock a little bit off the asking price while still ending up with the home that fits their needs.
Though summer brings with it a hectic pace, buyers who aren't intimidated by a little viewing competition and can commit relatively quickly will find that there is a benefit to beginning their real estate search in the summer months.
Find your dream home by going to coldwellbanker.com or learn Ways to Land Your Dream Home in a Competitive Market.
[cf]skyword_tracking_tag[/cf]
Subscribe to Blue Matter and get the latest updates