Coldwell Banker Around the World: August 2022
Drogheda is a long-established port town located on the River Boyne with a village feel and a wealth of unique attractions. Read on to learn more about this historic town and add another reason why it's time to visit Ireland!
When you think of the Emerald Isle, perhaps you think of breathtaking hills with flocks of sheep, a perfectly poured pint of Guinness, or the sound of live music that can pull on your heartstrings… Or maybe, you're aware that Coldwell Banker has been growing in Ireland and just opened its newest office outside of Dublin named Coldwell Banker Gate Properties, due to its proximity to the St. Laurence Gate monument. Managing Director Charlotte Lynch says, "Though Gate Properties has been in business for over 20 years, the support and global reach provided by the Coldwell Banker acquisition has positioned CB Gate Properties to become a leader in the industry".
This boutique office is in Ireland's largest town, Drogheda, just 30 miles from Dublin. Within the town's ancient medieval walls, Drogheda is a long-established port town located on the River Boyne with a village feel and a wealth of unique attractions. Quiet lanes feed into bustling roads and shopping areas busy with restaurants, pubs, cafes, and happy locals. Drogheda is the gateway to the famous Boyne Valley region and is rich in heritage but young at heart. Read on to learn more about this historic town and add another reason why it's time to visit Ireland!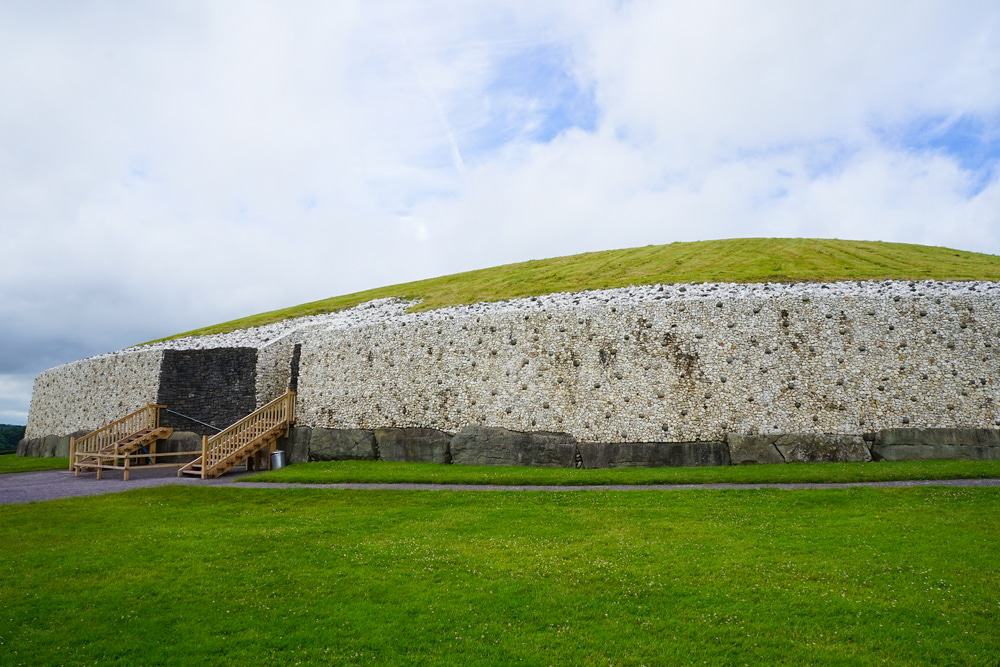 Where do you live: I live in Termonfeckin, a small village in County Louth, just 5kms Northeast of Drogheda (Ireland's largest town) where CB Gate Properties is situated.
What is the perfect weekend day like: An ideal weekend usually includes a trip to the beach with my dogs, regardless of season. A day spent this way does the head and heart good. I tend to complete a day on the beach with a nice meal and a glass of wine.
What are the common modes of transportation there: Most commonly by car, as I am in a rural community, but in town we have popular rail and bus services. There is growing movement towards cycling as a greener option to get around town.
Tell us about the foods your area is known for: As we are located along the East Coast of Ireland, we are renowned for our fresh fish landed daily. We also have excellent quality beef and pork in the area, together with very good dairy and vegetable produce. I am a total foodie and love to cook/bake as a method of relaxation, so I am looking forward to picking the wild blackberries coming into season shortly to make an apple and blackberry pie.
What is your favorite meal? At home or at a restaurant: This is a hard one for me to decide but most likely a nice piece of fish, whether cooked in a restaurant or at home. Feed me turbot, hake, lobster, or prawns and I am a happy lady.
Where do you recommend someone vacation in your region, why: Vacation would be best spent anywhere along the Boyne Valley region, which extends across all of County Meath and the southern region of County Louth. Both counties are rich with heritage. You should explore Neolithic passage tombs such as Newgrange (a UNESCO World Heritage Site), Knowth, and Dowth, as well as the beautiful scenery along the River Boyne and miles of beach that run along the East Coastline. Our town of Drogheda falls into both Co Meath and Co Louth and should not be forgotten!
Drogheda is famous for its ancient gates and walls which once protected the town during medieval times. Further afield, we have the Mourne Mountain range in Northeast County Louth, which is also very picturesque and popular with hill walkers and mountain climbers. You are sure to take fabulous photographs of the panoramic views down to the coastline.
What is your favorite recreational or leisure time activity: Having grown up with horses as a child, I love attending national hunt horse racing meetings and point to points (amateur racing). That said, I make a hopeless jockey, so I'd better stick to real estate 😊
Is there a specialty your area is known for: Ireland, as many know, is famous for its Guinness- a stout originating from St. James' Gate Brewery in Dublin. However, in the past 10 years there has been an increase in Gin and Whiskey productions in the locality.
Share a little known but interesting fact about the area/region: Drogheda is a medieval town founded in c. 911 AD. The Irish name for the town is Droichead Atha which means "the bridge of the ford". The River Boyne runs through the heart of the town until it meets the Irish Sea and was historically utilized to transport heavy stones to build the Newgrange Neolithic tomb in County Meath 5,000 years ago when machinery and transport were basic, yet sophisticated.
If you were to live in any other region where we have a Coldwell Banker presence, where would it be and why: Probably Bretagne in Northwest France where I spent time learning French as a teenager. This is a beautiful area with slightly warmer weather than Ireland. Tuscany, Italy is also an appealing attraction for retirement… but I have another couple of decades to dream about that one!
Key Facts:
Population: 41,000 (Drogheda)
Language(s) Spoken: English
Climate: Temperate oceanic climate (mild and wet)
Currency: Euro
Industry Facts:
Types of Architecture: The town of Drogheda has a blend of the medieval ruins, monuments and associated buildings, as well as Georgian residences (many of which are now used for professional practices such as medical, legal and property firms). Together with more contemporary buildings (both residential and commercial) built in the last couple of decades as the town regenerates itself and its inventory. The greater Drogheda area has seen a significant increase in new developments over the past 20 years.
Average Sale price: €250,000
Average years in house/apt: 20
Types of Financing: Mortgages and cash purchases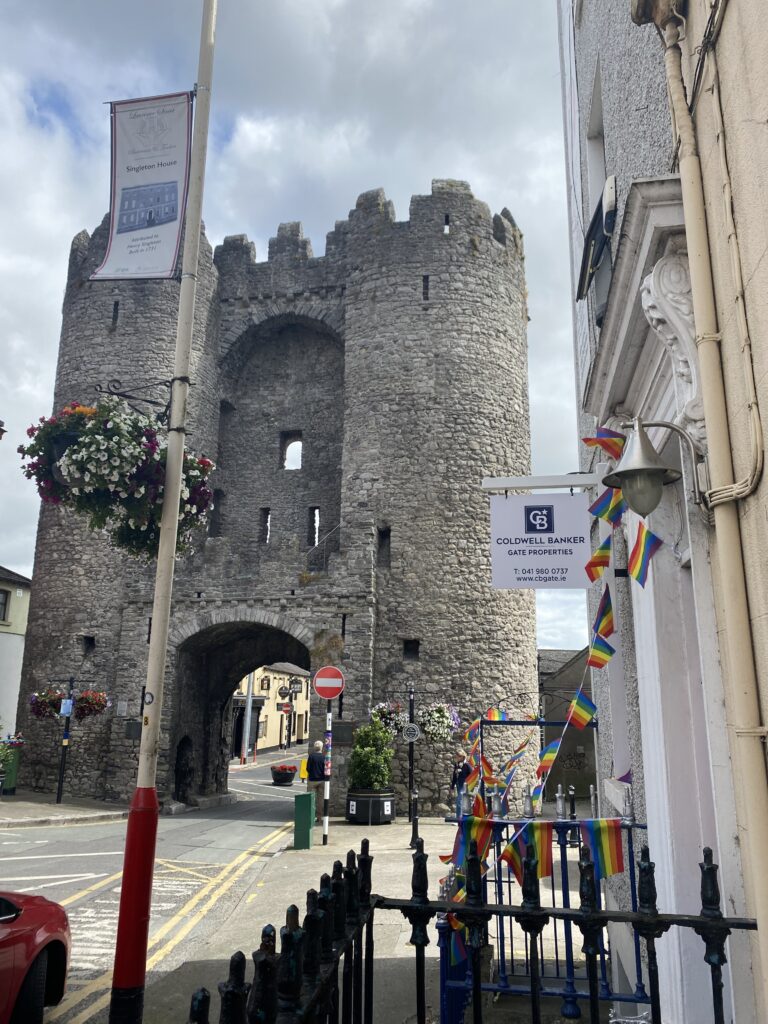 Follow Coldwell Banker Gate Properties on social media!
Facebook: https://www.facebook.com/gatedrogheda/
Instagram: https://www.instagram.com/charlotte_cbgate/
Subscribe to Blue Matter and get the latest updates