6 Tips On How To Make Video Ads Social
To be effective in social advertising, you should consider these six tips when creating your ads from a "mobile first" perspective.
Have you ever created a piece of content such as a property tour, house listing slideshow or an ad and thought: "Wow, this is great! I can't wait to post this out on social." But then the results don't match your level of excitement for the piece? That's because advertising on social media is very different from advertising in TV or online. Think of the way users consume social media. Most users visit social media platforms on their mobile phones where they scroll through content, engaging with a few posts while swiping away from most content. To be effective in social advertising, you should consider these six tips when creating your ads from a "mobile first" perspective.
Attention
Viewers keep their focus for only a few seconds, especially on mobile. Pique their interest!
The attention span for users is well known to be supremely short on social media. Users are served varying types of content vying for their attention as they are scrolling through. You want to make sure it stands out! From quick video cuts, texts on screen, an interesting intro; make sure your first 3-5 seconds are engaging enough to keep the user watching and interested with your ad.
Branding
Feature your brand, early and throughout.
One of the most important thing you want a user to take away from seeing your ad is brand recognition. It's so important to make sure you feature your name or office logo early and often in your advertising. You should find a good medium of showcasing your branding authentically vs coming across as overly promotional or "salesy" which could drive users away.
Sound
Create with the idea of sound off but surprise with sound on.
Normally, videos are always accompanied with sound or some sort of audio. On social media, that's not always the case or even needed. A user's phone might be on silent or perusing social in a place where sound isn't ideal. However, it is a nice addition to enhance the experience of your ad.
Time
Balance between your messaging and video timing.
Ads on social should have a different look and feel from ads used traditionally on TV and other mediums. A 1-minute ad will have very different engagement than a 15 second ad. You want to keep videos short and sweet. Depending on the platform though, times do vary. Be sure to test and see what performs the best for your content and the platform.
Frame
If you build it right, the engagement will come.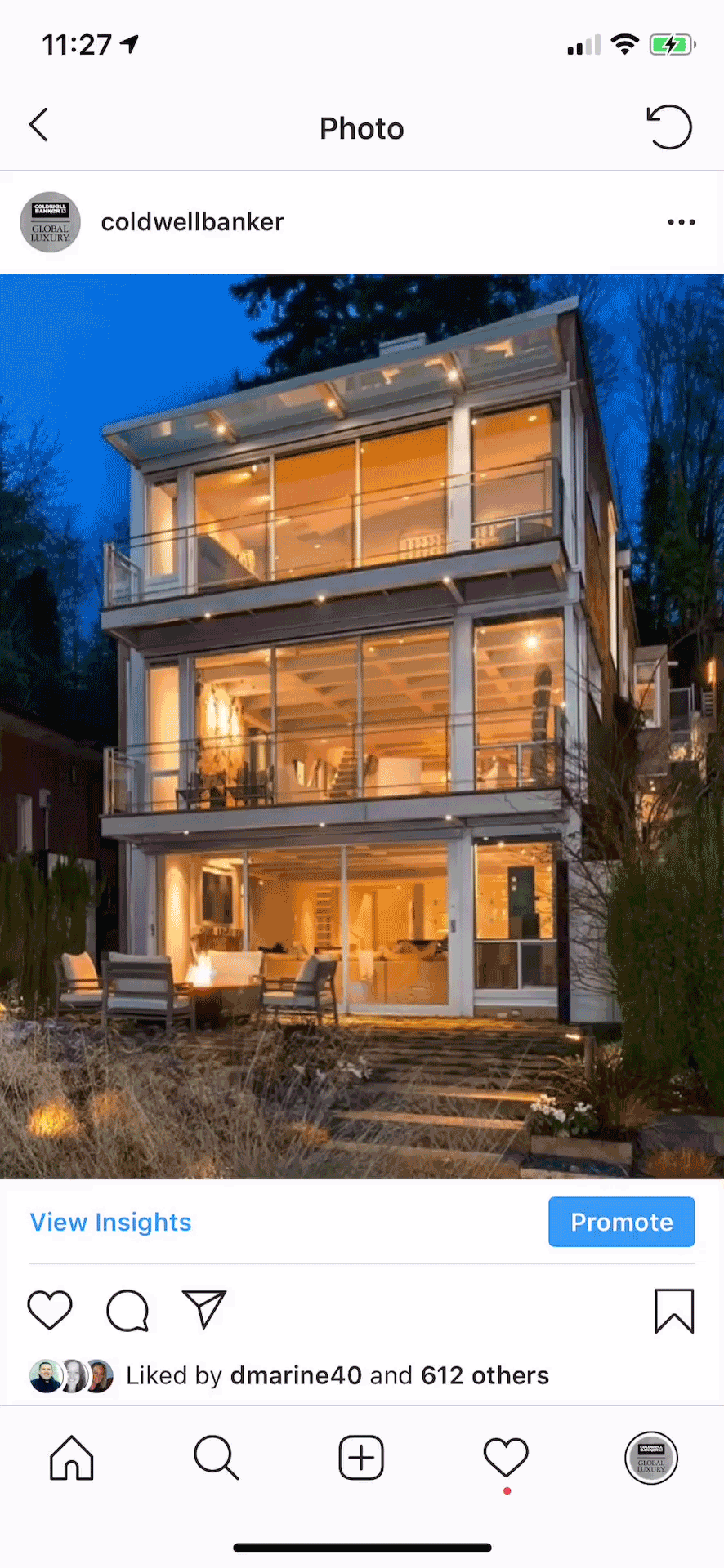 Build ads on how a user will consume it. People hold their phones vertically, so take advantage of that real estate space! A horizontal ad is not the same as an ad that uses up an entire phone screen vertically. Don't believe us? There are studies to prove it. While it is different specifications to what is normally used to create ads for TV and other platforms, it helps stand out in this space.
Experiment
Try something new!
You should always experiment with your ad creative and targeting. What performs well for a certain audience, might not for another. See what content does well, what isn't doing well and optimize accordingly. It doesn't have to be a crazy big experiment. Play around with different headlines, schedules or thumbnail.
If you incorporate these 6 tips into your creative mobile strategy, your ads will help you achieve your business goals and get more out of your social media! At Coldwell Banker, we've found much success optimizing our ads to be social specific vs creating pieces to try and work for all advertising mediums. If you're a Coldwell Banker agent, visit the Media Advertising page on CB Exchange where you can find many helpful guides and best practices to implement in your media campaigns. Not to toot our own horn, but we have been ranked as having the most effective advertising by Ace Metrix (just saying.)
Christian is the Senior Manager of Brand Media for Coldwell Banker Real Estate. In this role, he oversees social media for the brand as well as media planning for all national advertising campaigns. In his spare time, he enjoys traveling, building LEGO sets and binging TV's latest hits. He currently resides in Miami, FL.
Subscribe to Blue Matter and get the latest updates