A Star is Born: Coldwell Banker Announces Project North Star
We've got some big news. Announced yesterday at Gen Blue in Las Vegas, Coldwell Banker kicked off "Project North Star," a transparent rebrand.
We've got some big news. Announced yesterday at Gen Blue in Las Vegas, Coldwell Banker kicked off "Project North Star," a transparent rebrand.
This isn't your ordinary rebrand. Yesterday, was day one, we showed you our new logo and now the real work begins. Over the next six months, we'll be working to develop all the ways that the new mark will come to life. Beginning in 2020 we'll start to phase in our new logo and update our look – in offices, on front yards and on screens, big and small, across the globe.
But today, I want to take a look back, at how we got here, to this new logo. I want to explain why we're starting a rebrand at this particular moment.
As of today, Coldwell Banker has:
● 92,000 agents worldwide
● An average sales price 16% above the NAR national average
● More $1 million+ transaction sides than any other brand
● More people on the Swanepoel 200 than any other brand
These stats are impressive, we need a mark that captures all of this.
So how did we get here?
I love our brand. I've spent almost my entire career here and I couldn't be happier about that. I bleed blue. So do many others. And for good reason, there's a lot to be proud of. We're a brand that's not only lasted 113 years but one that has continually pushed the bounds for the whole industry. We pioneered the seller's disclosure agreement, we brought real estate search to YouTube, we launched CBx back when many of our competitors still thought AI stood for Allen Iverson. We're pretty ingenious, pretty cutting edge and pretty inventive, yet our logo – the blue box – is not…pretty. In our case you can't judge a book by its cover. But it started to feel like some people were.
So, we've spent the past twelve months wrestling with this question: how do we ensure that our logo, our signature mark, that's seen by millions of people each day, is the best possible representation of our brand? My team started designing and re-designing, dreaming and imagining a logo that could do our network justice. Ultimately, we kept coming back to the idea of storytelling, which in turn led us to the new logo, the CB North Star.
"Storytelling is the most powerful way to put ideas into the world today." That quote from author and professor, Robert McKee, is, in my opinion, one word too long. The word "today" could easily be removed and make the statement even more memorable. To me, storytelling is the most powerful way to put ideas into the world – always has been and always will be.
The best stories center around heroes and villains. The intrigue lies in who is cast in what role. But many real estate brands today rely on a dated trope. They cast the agent as the hero and consumers as the damsel in distress.
Snow White is a classic example of what the real estate industry gets wrong about story telling. Snow White is up against a horrible villain who is bent on her destruction. And the only possibly way she could ever defeat the villain is for the hero – Prince Charming – to swoop in and save the day. I know what you're thinking – what does this have to do with real estate? But wait, don't you see? This is the storyline the real estate industry loves to tell. We start with the consumer who is up against a villainous process known as "buying or selling a home" and the ONLY possible way they could ever overcome it is for the agent to swoop in and save the day.
That's the old way of telling stories that has become passé. No one wants to be seen as a damsel in distress, plus telling a story that puts yourself as the hero does nothing to endear yourself to the audience, in fact it does the opposite. This is where I see an opportunity for our brand.
We're telling a new story… the hero's journey.
We see the homebuyer or seller as the hero. So where does the agent come in? Let's use one of my personal favorites, Star Wars, as the example. Whereas Snow White started with a damsel, here we start with…the heroine, Rey. She is still up against a villain who is bent on her destruction. Instead of being helpless and needing Prince Charming to swoop in and save the day, our heroine has the power to save herself, but that doesn't mean she can do it alone. Rey turns to a guide, Luke – her own North Star – for help on her journey. This perfectly mirrors real estate today where the consumer is the hero but still finds themselves up against a stressful and emotional process. They aren't helpless. They are more well equipped with information than ever before, but because the world of real estate is not their day-to-day, they seek the help of a guide – the agent – to show them the way.
For the past 113 years, longer than any real estate company on the continent, Coldwell Banker's world-class agents have served as guides, as North Stars, showing individuals and families to the homes of their dreams, consistently setting a high bar for an entire industry.
We established the first code of ethics. The first website to showcase listings. The first international real estate app for iPhone / android. And the list goes on and on.
And that's how we got to this new logo, a mark we are calling the "The CB North Star."
The North Star symbolizes the guiding force that is the Coldwell Banker network. Even in a shifting real estate landscape, our agents remain a constant, guiding consumers as they navigate the home buying and selling process. What's unique about the North Star is that it's at the center of earth's celestial movements. Every other star revolves around it. Those that try to follow a different star quickly find that they are lost. There's only one that can be relied upon to stand the test of time. Regardless of change, it will remain a fixture and guiding force. You can use the North Star to guide you home from anywhere in the world; a compass may point you in a given direction, but it can't guide you home.
A transparent rebrand
I love the story behind the CB North Star mark and the first thing I wanted to do, as a marketer, was tell everyone, but as our team discussed how to roll out the new logo we thought critically about each aspect of the process and each person who would be impacted. And we know we're not going to get this rebrand right all on our own, we need our guides – our North Star – our network, along on this journey.
Yesterday was day one, the logo reveal, and now we begin testing, developing and building our new look. We have a solid foundation, we know our mission:
To empower our people to leave their mark on the world of real estate
And our core values:
Home. Awesomeness. Ingenuity. Excellence.
Starting today, we will begin testing the mark in real world scenarios, making adjustments, improvements and harnessing the feedback of our network and customers to enhance how the CB North Star works in the real world. This research will continue throughout the year, and we'll chronicle our journey across our blog and our social channels. In the fall, we'll share our full new identity standards. Then we'll work with our offices to build a timeline for changing over to the new look.
Here are some initial renderings of concepts we plan to test this summer: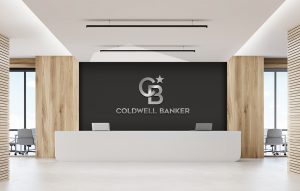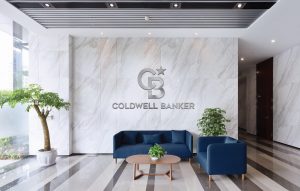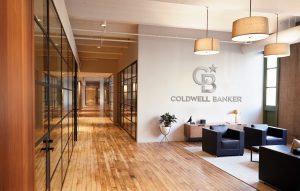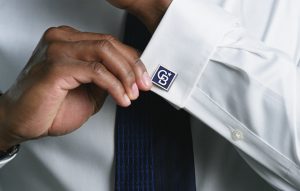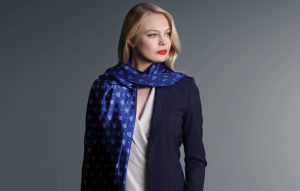 Guiding people home
At the end of the day, our agents and brokers are trusted advisors, guiding people through the most important financial decision of their lives.
We believe the CB North Star logo tells the world and our people who we are.
After all, everyone knows there's no power quite like star power.
To learn more about how you and your business can join Coldwell Banker on this journey, visit Coldwell Banker.com/careers
Subscribe to Blue Matter and get the latest updates