Coldwell Banker Around the World: January 2023
Maybe it's the influence of The White Lotus, but it seems like everyone is dreaming about "la dolce vita," these days. And when you start to explore the many regions of Italy and all they have to offer, Tuscany may be the perfect location to start your Italian chapter.
Maybe it's the influence of The White Lotus, but it seems like everyone is dreaming about "la dolce vita," these days. And when you start to explore the many regions of Italy and all they have to offer, its no wonder you could have a tough time deciding where to visit or even invest in your next home. For your consideration, may we suggest you look at Siena, a small city of roughly 50,000 within the Tuscany region. Famous for its wine varietals, picturesque villages, and home to the epicenter of Italian Renaissance, Florence (or, Firenze), Tuscany may be the perfect location to start your Italian chapter. Siena has small-town charm with big-city proximity, and you can find the perfect domicile whether it's a village apartment or a castle or villa nestled amongst the vineyards.
"Our history dates back to the Etruscans and we have one of the largest cathedrals in Europe, among many other Medieval architectural jewels," boasts Moira Mancini, broker-owner of Coldwell Banker Chianti Heritage. "And of course, The Palio is a famous annual horse race that offers one of the best-known festivals in all of Europe." Maybe it's time to pack your bags and explore Siena and all it has to offer. After all, the next Palio race takes place on July 2, 2023; plenty of time to plan your trip and visit the Coldwell Banker Chianti Heritage office!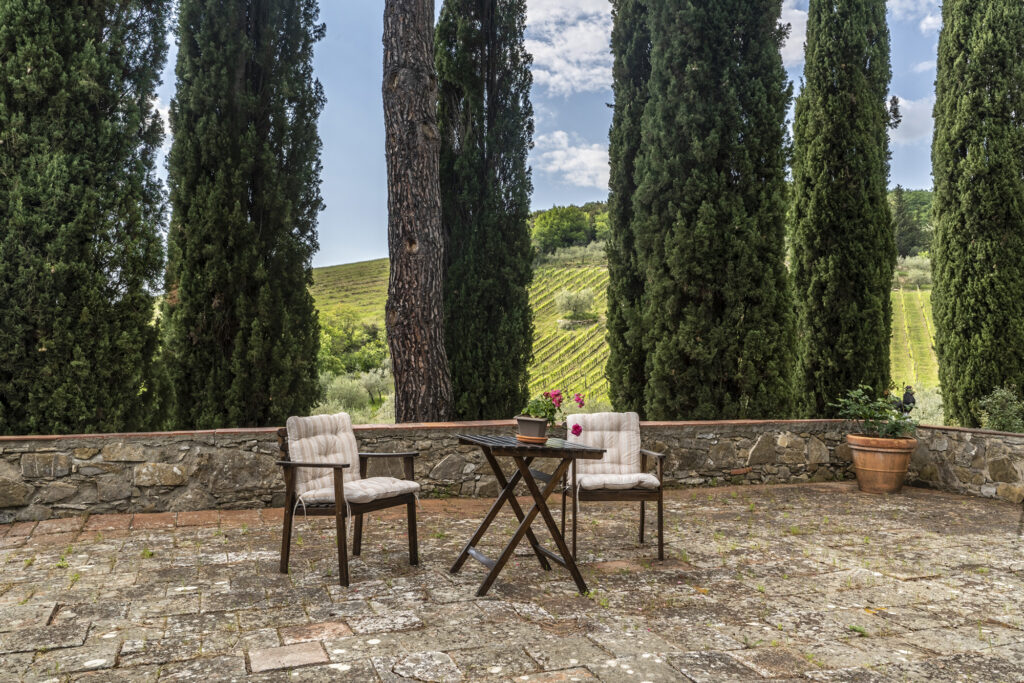 Where do you live: Siena (Tuscany), Italy
What is the perfect weekend day like: Saturday is a good time for a walk in a historical town, like Pienza, San Gimignano, Val d'Orcia (three of the most beautiful UNESCO world-wide heritage sites) or in a wine kingdom like Montalcino. Have lunch with traditional dishes in al-fresco restaurant placed in a medieval square out in the Chianti area or nearby Montalcino. In the afternoon there are plenty of choices: driving a Vespa or a small car through the Tuscan hills embellished by vineyards and olive trees farms till you reach your own villa to enjoy the evening fresh air with an exquisite glass of wine. Sunday morning in both Siena and Florence offers a wide choice of museums and shopping alternatives. The afternoon is perfect to taste Brunello di Montalcino at some of the many vine cellars located in the area.
What are the common modes of transportation there: It is important to distinguish between downtowns (which are to be visited by walking) and surrounding areas characterized by small villages which have to be reached by a vehicle (car, moto, bus).
Tell us about the foods your area is known for: Tuscan food is based on traditional peasant cuisine strongly re-visited with a modern twist. The most popular dishes are based on homemade soups such as ribollita (soup made with vegetables and bread, usually leftovers!). Meat is also essential and fills the tables of families and restaurants with grilled pork and veal steaks "Fiorentine". Important restaurants have earned one, two or three Michelin stars as a distinction sign of their superb cuisine and inventiveness.
What is your favorite meal? At home or at a restaurant: Among my favourite food there are "pici" pasta with "Chianina sauce". They are a handmade pasta, like spaghetti but much thicker and topped with a sauce made from Cinta Senese (a breed of pig native to the Sienese territory). Also, we love "bruschetta," grilled bread scented with garlic and immersed in extra-virgin olive oil and complemented by a traditional pork cold cut, a grilled steak, or a dish of local pecorino cheese.
Where do you recommend someone vacation in your region, why: Rent a beautiful villa with a swimming pool located in between Siena and Florence, in the middle of the vineyards and olive groves, a few kilometers away from small villages where you can dine in the evening.
What is your favorite recreational or leisure time activity: Hiking and biking are by far the most popular sport activities, followed by other recreational occupations like horse riding, sightseeing and museum visits.
Is there a specialty your area is known for: There are several wine varieties from our region known worldwide: Chianti, Brunello, Nobile di Montepulciano, Morellino di Scansano, Vernaccia di San Gimignano are among the many wines obtained in the area. Another well-known event is Palio di Siena, a horse race which is run In Siena main square twice a year in summer and which gather tens of thousands of people from all over the world.
Share a little known but interesting fact about your area: L'Eroica is a bike race in the Chianti area usually held by the end of the summer. This is a commemorative historical race that passes along various white roads (usually non-asphalt roads) at a controlled pace. Participants wear vintage or historically inspired cycling gear, on historical or vintage-style bikes. An average number of participants is around 10,000 people coming from every corner of the world.
If you were to live in any other region where we have a Coldwell Banker presence, where would it be and why: Apulia is a splendid region, with an astonishing seaside, traditional villages, and wonderful cuisine, which would be a gorgeous place to live as an alternative to Tuscany.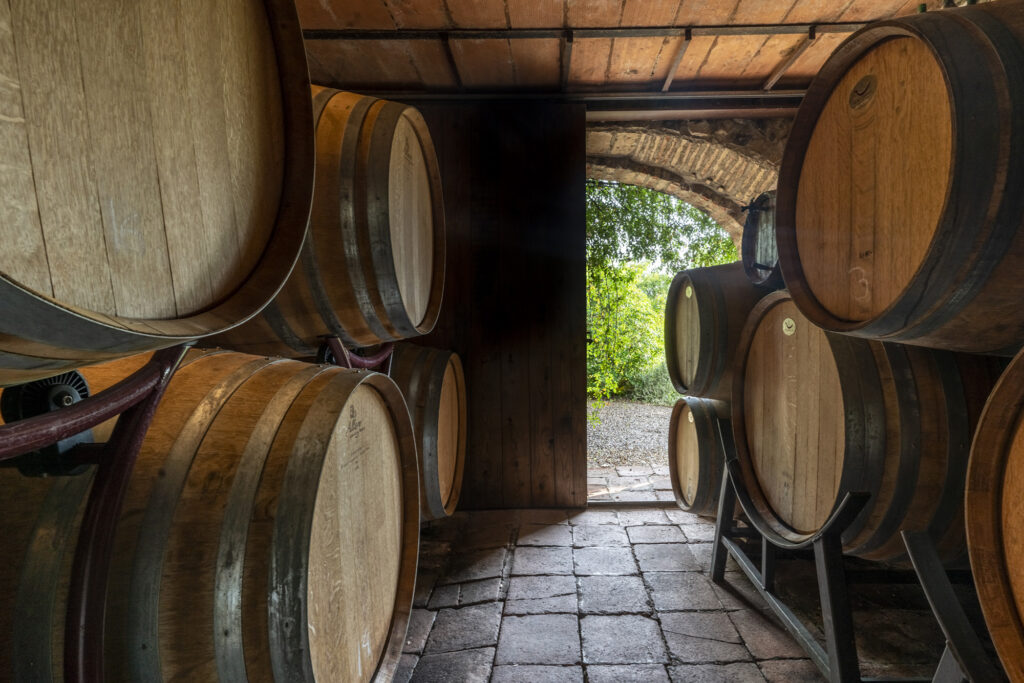 Key Facts:
Population: 3.7 million (2019)
Language(s) Spoken: Italian
Climate: Mediterranean
Currency: Euro
Territory Summary: Tuscany is a region in central Italy with an area of about 23,000 square kilometers (8,900 square miles) and a population of about 3.7 million inhabitants. The regional capital is Florence (Firenze). Tuscany is known for its landscapes, history, artistic legacy, and its influence on high culture. It is regarded as the birthplace of the Italian Renaissance and of the foundations of the Italian language (Dante Alighieri, Niccolo Machiavelli, Petrarch and many other poets had their birthplace in Tuscany). Tuscany is also known for its wines, including Chianti, Vino Nobile di Montepulciano, Morellino di Scansano, Brunello di Montalcino and white Vernaccia di San Gimignano. The gross domestic product (GDP) of the region was 117.5 billion euros in 2018, accounting for 6.7% of Italy's economic output.
Industry Facts – Siena
Types of Architecture: Houses are built with bricks, sandstone, travertine, and wood for the fixtures. The interior elements that most of all retain the original charm of the house, are the terracotta tiles and the large beams of oak or chestnut wood which are composed of roofs and ceilings.
Price per Square Meter: Average 3,000 Euros per square meter (ranging from 2,200 to 7,000 Euro per square meter)
Average Sales Price: 1.5M Euros (ranging from 300k Euros for an apartment in historical hamlet to over 10M Euros for a castle or villa estate).
Average years in house/apt: 5 – 7 years
Follow Coldwell Banker Chianti Heritage on social media!
Facebook: https://www.facebook.com/coldwellbankerluxurysiena
Instagram: @coldwellbankerluxurysiena
LinkedIn: https://www.linkedin.com/company/coldwell-banker-global-luxury-chianti-heritage/
Subscribe to Blue Matter and get the latest updates