Coldwell Banker Around the World: June 2022
Comprised of more than 700 stunning subtropical islands, most of which are uninhabited, there's a Bahamian island to match every desire, all surrounded by a backdrop of mesmerizing blue waters.
Comprised of more than 700 stunning subtropical islands, most of which are uninhabited, the Bahamas is a laid-back, luxurious destination for any kind of traveler. Want to sail around an island? No problem. Party poolside at a glamorous resort? Check. Lounge on pink, sandy beaches? We got you! Swimming with wild pigs!? Even that can be accomplished on the incredible array of isles. There's a Bahamian island to match every desire, all surrounded by a backdrop of mesmerizing blue waters.
Perhaps in contrast to the relaxed character the Bahamas is known for is the vibrant city of Nassau. The only city in the country, Nassau is home to abundant historic sites, popular duty-free shops, hardworking cigar salesmen, rum-happy locals, and our Coldwell Banker Bahamas Lightbourn Realty office. This powerhouse headquarters office has franchisees throughout the Bahamas in the Abaco islands, Andros, Bimini, the Berry Islands, Eleuthera (including Harbour Island and Spanish Wells), Exuma and Long Island. Whether you frequent the Bahamas or are currently searching for flights, read more below from Lightbourn Realty's Luxury Property Specialist, Heather Lightbourn Peterson, about how to live like a local on your next visit!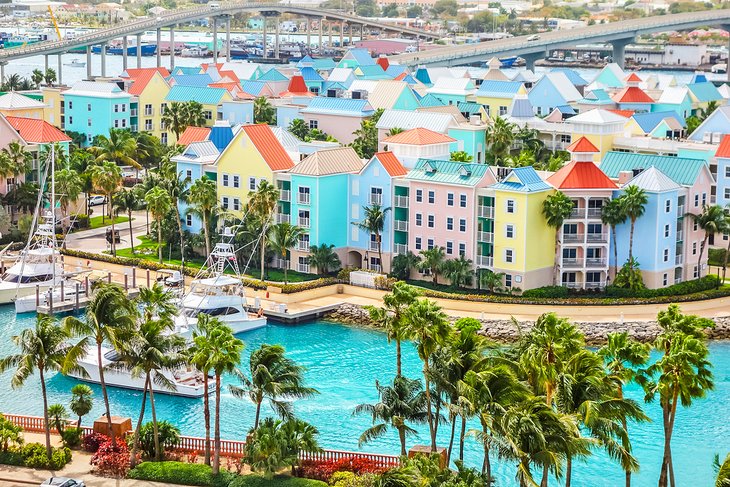 Where do you live: Nassau, New Providence, The Bahamas
What is the perfect weekend day like: The perfect weekend begins with a lazy brunch overlooking the beach on Paradise Island. My personal favourite is Dune at The One & Only Ocean Club, who serves one of the best, if not the best Bahamian Boiled Fish with Johnny Cake on the island. On calm days, when the ocean looks like glass, we spend the afternoon in the boat island hopping to a secluded nearby beach on Rose Island. It's a quick boat ride from Nassau where we enjoy paddle boarding, snorkeling among turtles, abundant sea life and, if successful, diving for live conch and making a fresh conch salad on the stern of the boat. You will find boats lined up to find friends, or a secluded spot if you just want to chill. We usually grill on the beach and enjoy a leisurely boat ride back to Nassau as the sun sets. On days when the weather doesn't cooperate, there are so many fun spots in Nassau. We have a growing number of art galleries, museums, shops, walking food and culture tours and an abundance of casual to fine dining restaurants, many with incredible ocean views.
What are the common modes of transportation there: Though Bahamas is a small island, it is not small enough to walk everywhere. Cars are the most common mode of transportation, with a few folks opting for mopeds. Of course, boating is a major way of life here, so I consider it one of my main modes of transportation. We also island hop in a small Cessna, it's a fabulous way to explore different islands, whether to check out our real estate listings, visit our out-island agents, or to getaway for a quick break.
Tell us about the foods your area is known for: Bahamians love all types of fresh fish and conch. We have many different ways to cook conch: cracked (fried in batter), grilled, or chopped fresh ceviche-style in a conch salad. We also enjoy "souse" for breakfast, which is essentially a soup made with either chicken, pig's feet, or sheep's tongue and "boiled fish" with lots of lime and pepper served with grits or white rice and Johnny cake. This is a staple breakfast food for us and a great hangover cure!
What is your favorite meal? At home or at a restaurant: It's so hard to decide on a favourite meal because I have so many local dishes which I love. But if I had to choose, I would say it is a tie between a freshly prepared conch salad or boiled fish (I like it best cooked with Hog Fish). The key to both dishes for me is tons of freshly squeezed lime, sour orange, and a lot of goat pepper…like many Bahamians, I like to feel the burn. I love to cook, but I leave these two dishes up to the experts and have my go to spots. No one makes a better conch salad than Queen Conch on Harbour Island.
Where do you recommend someone vacation in your region, why: We have a diverse landscape in the Bahamas featuring a variety of densely populated islands with an abundance of resorts, restaurants, walking food tours and night life such as Nassau, or a range of different authentic experiences among our outer islands. For travelers who love boating and fishing, Great Harbour Cay, Bimini and the Abacos are ideal locations. If you love bone fishing and a more laid-back lifestyle, Andros or the southern Exumas would be more suited. The Exuma Cays are a major travel destination for sailors and boaters, as there are so many incredibly beautiful islands and cays to explore by island hopping. If you like a diverse landscape and prefer to travel by car, Eleuthera offers blue holes, pink sand beaches, incredible elevations, nature sanctuaries and a dynamic landscape. History buffs tend to prefer the historic architecture and character and laid-back style of Harbour Island, Spanish Wells, Hope Town and Green Turtle Cay. Long Island is well known for its world-famous blue hole and for its hardworking locals. The one common thread throughout our islands is the strong sense of community, friendly locals, and the dazzling blue ocean. You really can't go wrong, and I recommend trying a different island on each visit to The Bahamas.
What is your favorite recreational or leisure time activity: I love boating – all aspects of it. Whether for a day at the beach, fishing, or island hopping. I captain my own boat and love taking my family and friends out on the water every chance we get. Living on a busier island, it's the best way to wind down.
Is there a specialty your area is known for: The Bahamas is best known for our tourism industry. Each island has its own unique way of catering to visitors and Bahamians have a wide variety of skills in the hospitality and tourism industry. Offshore banking is also attractive here for foreign investors. As far as local products, we have incredibly skilled straw workers who have carried on the tradition of the craft for centuries, in particular some of our most beautiful straw works can be found in Andros and Long Island.
Share a little known but interesting fact about the area/region: Only once ever in recorded history has it snowed in The Bahamas, on January 19, 1977, it snowed briefly in Freeport
If you were to live in any other region where we have a Coldwell Banker presence, where would it be and why: If I could live in any other region where we have a Coldwell Banker presence, it's a tough one, but I would lean towards something totally different from our climate, either one of my two favourite places to visit: Colorado or Switzerland (even though there isn't a Coldwell Banker Switzerland 😉) Editor's note: Actually, CB Switzerland is coming soon!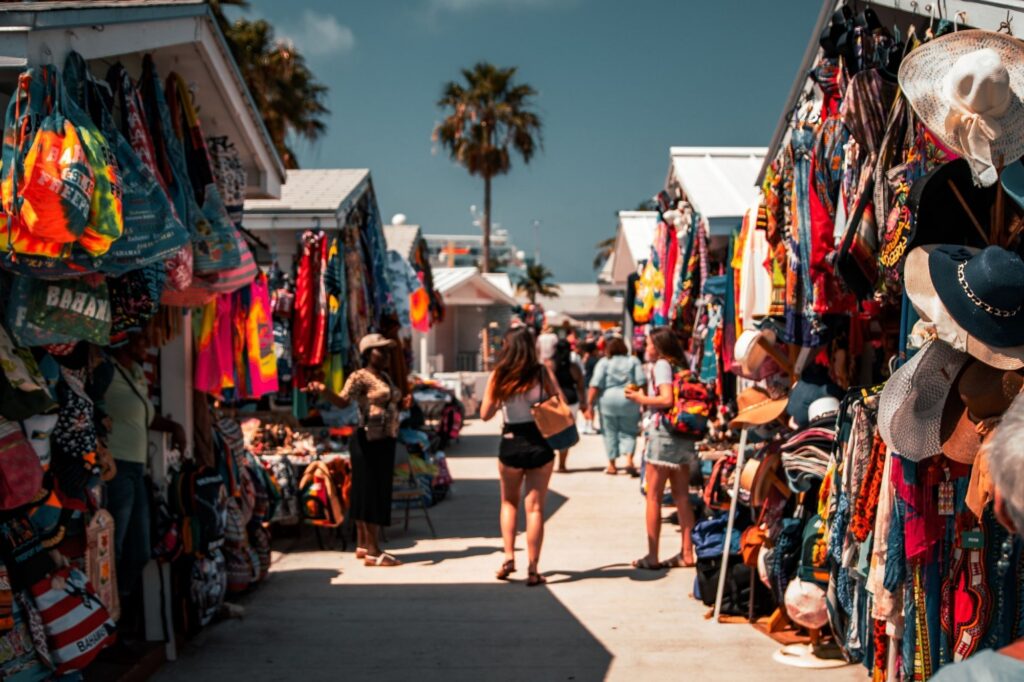 Key Facts:
Population: 400,000+ (2022 estimate)
Language: English
Climate: Tropical with a hot/wet season, and a warm/dry season
Currency: The Bahamian Dollar which is pegged to USD on a 1 to 1 basis. We do also accept $US locally.
Industry Facts:
Types of Architecture: Many of our islands have maintained historic wooden cottages with exquisite attention to detail and wraparound porches to take full advantage of prevailing winds. Most of our newer, and some of our historic homes are constructed with solid concrete to help withstand potential hurricanes. Enhancing outdoor living is normally a key component with our local designs whether that's achieved by balconies, covered porches or wraparound porches.
Average Sale price: Our prices vary greatly by island and area. Our foreign buyers usually prefer to spend a minimum of $750,000 to qualify for permanent residency status, or $1.5M and over to qualify for accelerated consideration for their residency status.
Types of Financing: Most of our foreign buyers pay cash, but financing is available through a few banks locally and they typically want at least 30% down. Locals have a wonder variety of financing options through our local banks.
Types of Ownership: Almost always, ownership here is freehold.
Follow Coldwell Banker Lightbourn Realty on social media
Facebook: https://www.facebook.com/LightbournRealty/
Twitter: https://twitter.com/cbbahamas
Instagram: https://www.instagram.com/coldwellbankerbahamas/
LinkedIn: https://bs.linkedin.com/company/coldwell-banker-lightbourn-realty
Subscribe to Blue Matter and get the latest updates