How to Seal the Deal; Why Third-Party Recommendations Matter to Women
9 out of 10 women trust brands, like Coldwell Banker, that carry the Women's Choice Award seal of approval
This is a contributor post by Lynn Conrad, Brand Ambassador with Coldwell Banker Real Estate
Globally women consumers control 20 TRILLION dollars of spending power and in the U.S. make or influence 91% of home buying decisions. When women are driving these kinds of decisions and have that kind of spending power, the Women's Choice Award seal is the one you want on your marketing.
So, here's what I want to know from the Gen Blue network – are you leveraging the Woman's Choice Award seal to its fullest?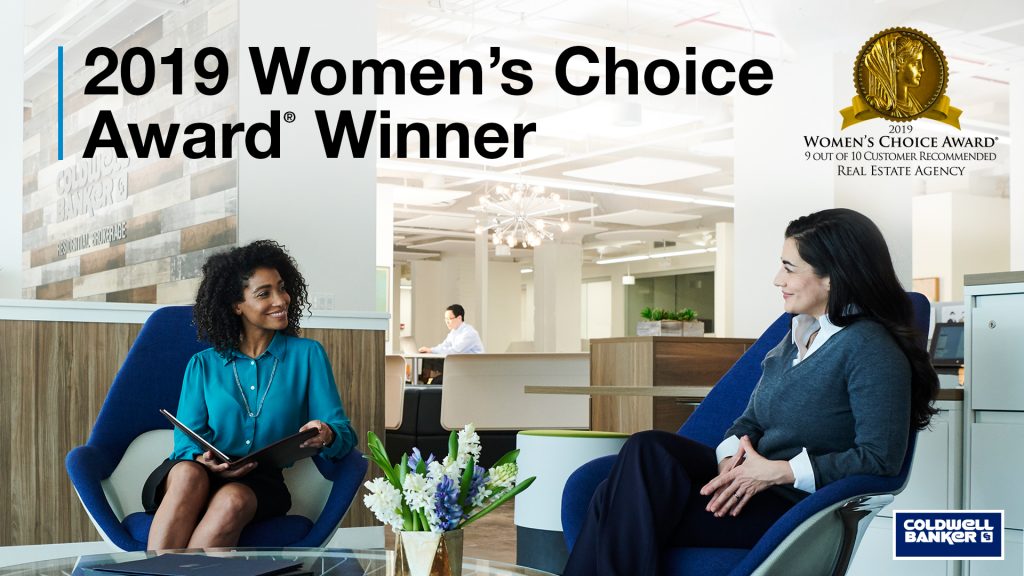 I had the privilege of attending the Women's Choice Award Marketing to Women Summit this Spring as the Coldwell Banker brand representative. The Women's Choice Award's mission is to give women a collective voice so that they can help each other identify brands, products and services that deserve her loyalty and referrals.
I found myself sitting in an auditorium style room. The kind of room you sat in for college freshman chemistry. This time however, I was with 70 other adults, mostly sales or marketing, professionals from around the globe. We were there to learn how to grow our businesses by leveraging the Women's Choice Award. It was not the same vibe as the freshman chemistry class. These folks were engaged and the speakers were dynamic.
Coldwell Banker was honored with the "9 out of 10 Customer Recommended" real estate agency.
After this event, it's become clear that winning the hearts of women will set Coldwell Banker apart when it comes to attracting customers as well as recruiting and retaining talent. And the Women's Choice Award does that. Did you know that approximately 67% of real estate agents are women?
As a real estate professional, are you connecting with the 91% of women who are making home buying decisions?
According to the National Association of Realtors, 18% of homebuyers are single women.
Eighty-four percent of consumers report taking action based on personal recommendations, plus 92% of Americans trust recommendations over other forms of advertising.
If you're not convinced yet that this award is a big deal, get this, nine out of ten women trust a brand if it carried the Women's Choice Award– so the opportunity to use this award to market to women is tremendous.
Here are the action items I suggest to my Coldwell Banker affiliated companies:
Visit CB Exchange and type "Women's Choice Award" in the search bar. Read through the support material.
Use the Women's Choice Award logo in all of your print and eMarketing materials.
Place the logo in your listing presentation, open house materials, website, and blog.
Use the logo on your social media channels and be sure to publish new content each month highlighting the award.
Here's some information you may not have realized about the Women's Choice Award:
The Women's Choice Award is the only award that recognizes and identifies brands that women recommend.
When customers see the Women's Choice Award seal, they buy with confidence knowing women gave their collective approval.
The Women's Choice Award is a symbol of excellence in customer experience awarded by the collective voice of women. When you see the Seal, know that women in your community and across the nation have independently rated that business as a business they trust to give you the kind of respect, customer service, assistance and buying experience you expect and deserve.
To find out more about how Coldwell Banker can be the place that supports you and your business, visit CBWomen.com.
Subscribe to Blue Matter and get the latest updates