Luxurious New Landon Estates In Sudbury, Mass. Meets Buyer Demand For Offices & Outdoors
Multiple offices, study spaces and resort-like outdoor areas are incorporated into this high-end trio of homes located 22 miles west of Boston.
SUDBURY, MASS. – Landon Estates, an upcoming collection of three luxurious homes nestled in the wooded landscape of northern Sudbury, are carefully tailored to the needs of today's high-end home-seekers. COVID-19 caused an unprecedented shift in the amenities that home buyers desire as well as contributed to a powerful demand for newly constructed houses. Builder David Howe of Howe Development responded by designing Landon Estates. Multiple offices, study spaces and resort-like outdoor areas are all incorporated into this high-end trio of homes located along the Sudbury/Concord town line, an in-demand area located 22 miles west of Boston. Landon Estates is proudly represented by Diana Lannon through Coldwell Banker Global Luxury.
"I set out to design homes that are spectacular and unique, and tailored to the ways families are living and working today. The Landon Estates residences will blend early American charm with modern conveniences and premium finishes," said Howe. His vision for each house incorporates design elements such as two distinct home offices for adults, a first-floor "Children's Learning Center," a second-floor study and a "Four-Season Veranda."
"Dave Howe has his finger on the pulse of the luxury marketplace, and it is an honor to represent his inspired new development at Landon Estates. The last year has given us a greater and lasting appreciation for a lifestyle that makes more time for home life and family, and projects such as this will meet that growing demand," said Lannon.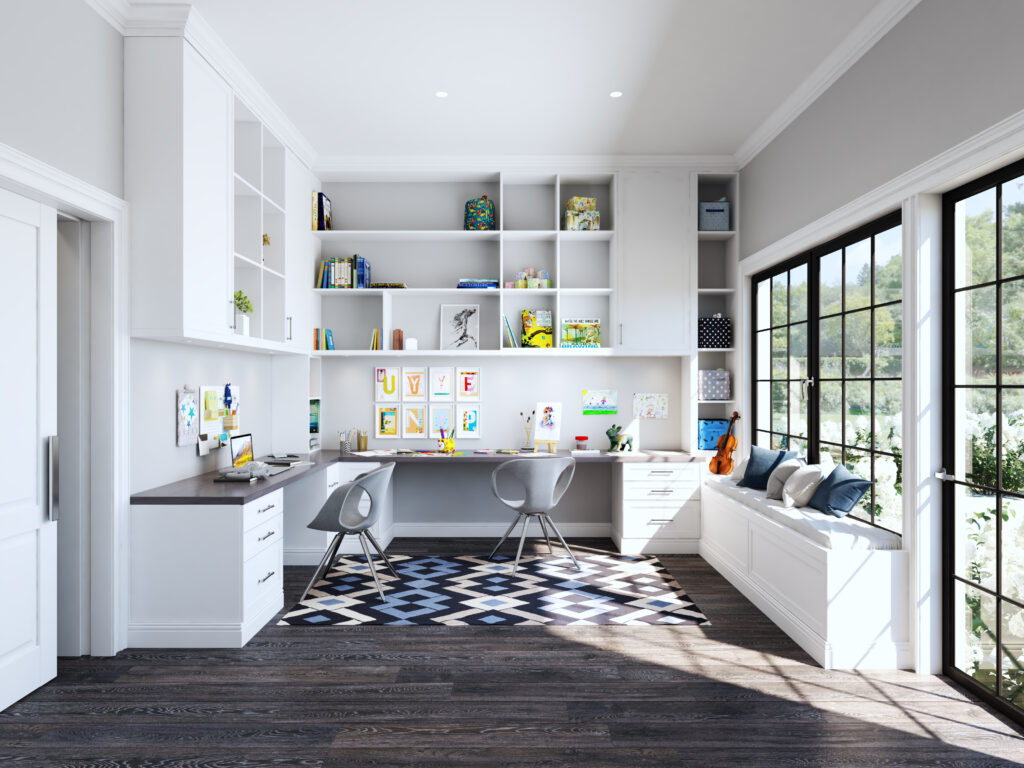 The Children's Learning Center is located immediately adjacent to the home's kitchen, which Howe envisions as accommodating younger children who require more parental supervision and participation. The study could be used by older children who require less supervision and more space for their schoolwork. It is not only accessible from the common area upper gallery of the home but also has access to a roof deck, inviting the option for outdoor study and an abundance of natural light and fresh air.
The Four-Season Veranda is an extension of each home that creates an intimate relationship between the indoor space and outdoors. "This in a popular concept in warmer climates, however it has never been successfully executed before in the New England area to my knowledge," said Howe.
The wall from the main house to the veranda opens almost entirely to create a seamless transition from the interior great room to the veranda, which contains up to 1,000 sq. ft. of climate-controlled space. Each veranda is an open-concept room that includes a built-in barbecue grill, wet bar, family dining area, fireplace, stone floors with radiant floor heat, and jalousie windows with transom widows above and throughout. "Imagine barbecue grilling and outdoor dining year-round in New England!" said Lannon.
Each of these traditional-style estate homes features a vast and flowing open floorplan that is filled with sun, extensive millwork and stonework, two gas fireplaces, and sumptuous architectural details like wide-plank rift and quarter-sawn white oak hardwood floors. The chef's kitchen offers top-grade appliances and an island that extends to the great room. The dining room is decorated with beautiful moldings and wainscoting. The first floor has a convenient suite/office with full bath. The primary suite on the second floor features a spa-inspired bathroom, walk-in closet, dressing room, office and roof deck. Among the second-floor amenities are three bedrooms with en suite bathrooms and a lounge. The expansive, finished lower level includes a media room and fitness center. The spacious garage offers plenty of storage and can accommodate three cars. Showing no expense was spared, each home features LP high-efficiency, five-zone climate control and maintenance-free vinyl siding with Azek trim. The grounds have an irrigation system and are professionally landscaped.
Landon Estates overlooks eight acres of conservation land as well as the Concord border. Within three miles is the historical West Concord Center, the commuter rail into Boston, Assabet Trails, the brand new Marketbasket shopping plaza and numerous historic sights.
Detailed renderings for this subdivision can be viewed at www.BuyAHouseInMetrowest.com. The first listing, 1 Nolan Circle, was recently listed; the other two homes will be listed in the near future but are available for inquiry. The projected delivery date for the finished homes is the end of 2021. Expected to sell quickly, these are the available houses:
1 Nolan Circle – $3.298M (8,900 sq. ft. of total living area, includes 6,287 sq. ft. main living area, 698 sq. ft. veranda and a 2,626 sq. ft. finished basement)
2 Nolan Circle – $3.498M (9,731 sq. ft. of total living area, includes 7,128 sq. ft. main living area, 979 sq. ft. veranda and a 2,603 sq. ft. finished basement)
3 Nolan Circle – $3.198M (7,676 sq. ft. of total living area, includes 5,321 sq. ft. main living area, 377 sq. ft. veranda and a 2,355 sq. ft. finished basement)
For more information about Landon Estates, contact Diana Lannon at 978-580-1472 (mobile), 978-443-9933 (office) or Diana.Lannon@NEMoves.com. She is affiliated with the Coldwell Banker Realty office located at 447 Boston Post Rd, Sudbury, MA 01776.
About Coldwell Banker Global Luxury
Coldwell Banker Global Luxury and the Coldwell Banker Global Luxury logo are service marks owned by Coldwell Banker Real Estate LLC. Visit ColdwellBankerLuxury.com
Subscribe to Blue Matter and get the latest updates