Machine Learning Made Me Money
Why This Tech Trend is More Than Just a Buzz Word
As all agents know, the process of gathering leads is crucial for success. Finding leads for those first few sales can be especially challenging. New agents can try tapping their network of friends and family, but how do they move to the next level? And how do they sell homes in less familiar neighborhoods, where perhaps their network doesn't reach?
Alisa May, a new agent with Coldwell Banker Harris McHaney & Faucette in Fayetteville Arkansas, cracked the lead-generation code using CBx Seller Leads.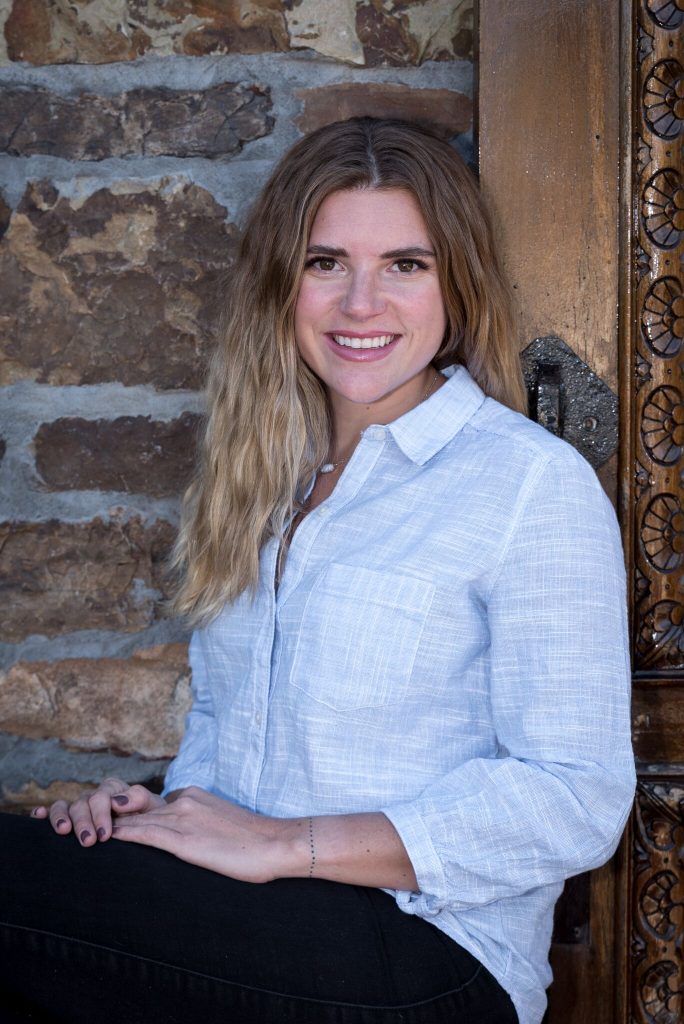 Alisa first joined Gen Blue in May 2018. To build her client base, Alisa began reaching out to friends and family and used other lead generation software. But things really started to click when she began using CBx Seller Leads last summer – and sold a house from those leads in just a few short weeks.
Alisa went from lead, to listing, to sold using the power of data analytics and machine learning, coupled with her own ingenuity and hard work.
Through the CBx Seller Leads platform, Alisa can access a list of properties that are likely to list. Different from other lead generation tools, CBx Seller Leads uses machine learning, a sophisticated form of artificial intelligence, to analyze which properties are the most likely to list, even before the owner reaches out to an agent. And it does not rely on an agent's own sphere of influence to find those leads, making it especially valuable for new agents.
Alisa's broker used the platform to assign her a list of leads and Alisa went to work – making phone calls, sending personal notes and offering to meet potential sellers in-person to provide a valuation of their home and answer any questions they had. All of her diligence paid off, and she got a reply from a homeowner who wanted to learn about the value of his property, as he had been debating whether to sell or rent out his home.
This was the breakthrough moment for Alisa. The homeowner's property was located in a neighborhood that she wouldn't have thought to target had CBx Seller Leads not suggested the address. She met up with the homeowner and gave her listing presentation. The man was impressed – if Alisa could tell he'd be interested in selling his home before he reached out to an agent, she must really have her finger on the pulse of the housing market. "He said I seemed very knowledgeable about the area and the industry and he was confident I could sell his house," said Alisa.
The homeowner hired Alisa on the spot, and within a week, his house was under contract. While CBx Seller Leads may have flagged to Alisa that this man's home was likely to sell, Alisa secured the listing through her own diligence, research and personalized service.
Alisa has continued to get leads and build client relationships using the technology. She says it has been a great help as a new agent to build up her client base. Here are some tips she shared on how other agents can get the most out of CBx Seller Leads:
Invest the Time
Alisa says one way she has found success using CBx Seller Leads is by taking the time to go through each of her assigned leads every week. She logs each address into a spreadsheet with the owner's contact information. Next, she reaches out to the owner with a handwritten card. In the age of digital communication overload, a handwritten note provides a special and unexpected experience for a potential client. While it does take time, Alisa said a personalized note in an envelope with a real stamp is much more likely to be opened and read, compared to a printed postcard that can get tossed with junk mail.
Make a Personal Connection
By sending a handwritten note, Alisa has already established a personal connection. In her notes, she always offers to meet with the client in-person and talk with them about the value of their home. Alisa notes that almost everyone she has met with in-person has hired her. "An in-person meeting allows you to instantly make a connection with the client and develop a relationship. Plus, it's always harder to say no in-person," Alisa says.
Utilize Your Office Resources
Alisa pointed out that one reason for her success was relying on the support of her office. Alisa's marketing director, Anthony Benz, has made sure the Fayetteville office is committed to helping new agents use CBx Seller Leads. Anthony has coached new agents to reach out to their assigned leads, follow up, and always offer an in-person meeting.
Finding leads is never easy, whether you're a seasoned agent with countless connections and a large book of business or a brand new agent just starting out. But CBx Seller Leads is here to help. The machine learning-enabled technology is a great tool to help any agent find new clients, build relationships or break into a new neighborhood or city.
To find out more about how Coldwell Banker can be the place that supports you and your business, visit Coldwell Banker.com/careers
Subscribe to Blue Matter and get the latest updates