10 Best Tech Gadgets For Your Home
These awesome upgrades will transform your house into a futuristic smart home.
This article originally appeared on The Nest and was written by Julie Pennel.
In this Jetsons world we're living in, everything is getting smarter—our phones, our cars and now, thanks to a bunch of new technology, even our homes. With a few simple upgrades, you can have on-demand music in any room of the house, control your lights and thermostat remotely, and even let someone in while you're out running errands. In some cases, your house can even learn your habits and preferences. It's like having your own virtual butler, only without the snootiness. From Wi-Fi enabled slow cookers to intuitive lighting, here are the 10 best tech gadgets to upgrade your home.
WeMo Switch Electronics Control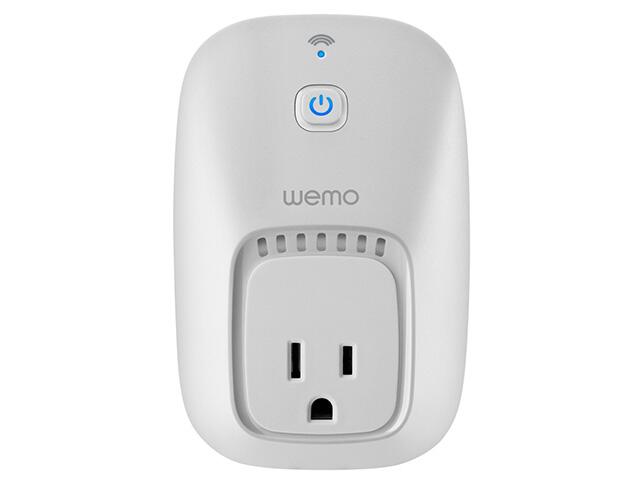 Photo by Amazon.com
Nothing's worse than getting to work and wondering whether you remembered to turn off the coffeemaker. Do you rush back home and check on it or do you just wait until you hear the sirens? With WeMo, a Wi-Fi-enabled plug-in device that works with any electronic device, you don't have to do either. You can turn everything off or on simply by using the WeMo app on your phone. You can even pair it with Amazon Echo's Alexa to make it hands-free, which means you can turn off that coffeemaker while driving.
WeMo switch, $40, Amazon.com
Ecobee3 Smarter Wi-Fi Thermostat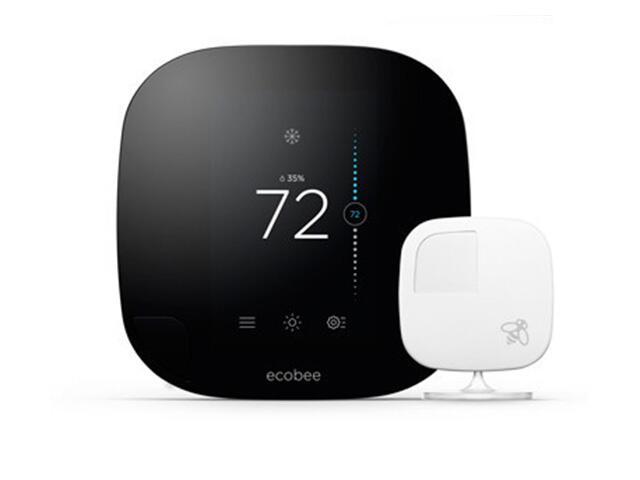 Photo by Echobee
Easily the most efficient way to heat and cool your house, the Ecobee3 Smarter thermostat not only allows you to adjust your home's temperature remotely, it also senses whether anyone is home or in a specific room in order to save energy. The thermostat intuitively makes temperature changes based on the outside weather, your home's energy profile and thousands of other data points that can help to improve efficiency. And the remote sensors ensure that every room is exactly the temperature you want it to be.
Ecobee thermostat, $249, Ecobee.com
Smarter iKettle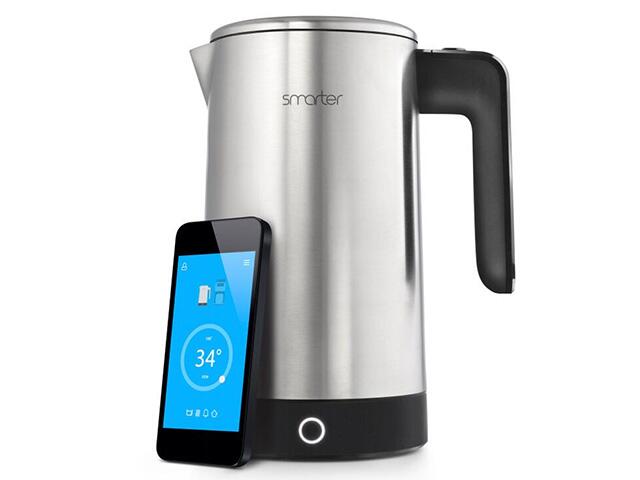 Photo by Smarter
Imagine being able to brew your morning cup of coffee without even getting out of bed. That's exactly what Smarter's iKettle does. It allows you to heat water or coffee to any temperature you want, check your water level, brew coffee or tea, keep your coffee warm and shut it off, all from the Smarter app on your phone. With Formula mode, you can also set it to boil as soon it hears a baby crying, which means that the water will be the perfect temperature by the time you get to the kitchen. And, since you can save your settings, everything can all be done with one tap of a button.
Smarter iKettle, $144, Smarter.am
Nest Protect Smoke and Carbon Monoxide Alarm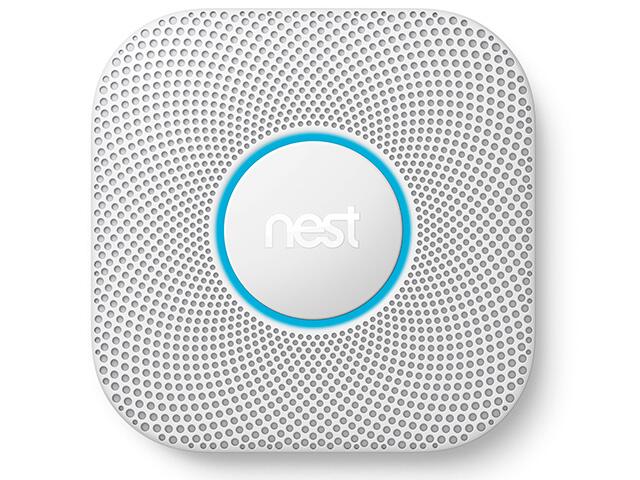 Photo by
Nest
Few things in life are more irritating than the beep of a smoke alarm. Fortunately Nest Protect allows you to silence that alarm through an app on your phone. It can also send alerts to your phone if you're away from home, tell you what and where the trouble is and, using two wavelengths of light as sensors, can look for both fast- and slow-moving fires. It also sends you a voice alert if your toast starts to burn so that it doesn't turn into an actual fire.
Nest
Protect, $99,
Nest.com
August Smart Lock Keyless Home Entry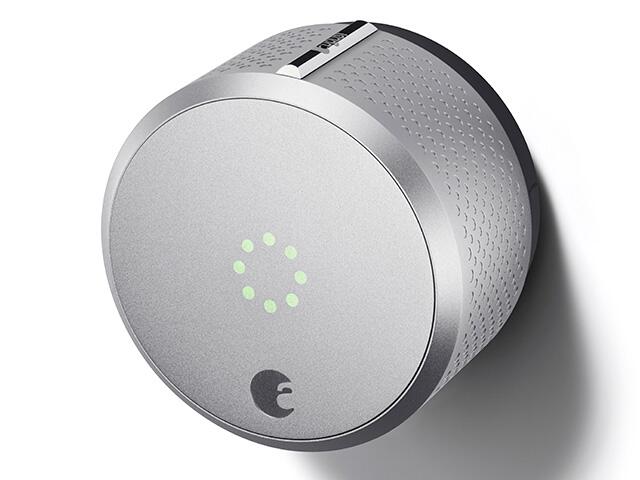 Photo by August
For most people, losing keys happens far more frequently than losing a phone. Which makes the ability to unlock your front door with your phone a major perk. August Smart Lock allows you to lock or unlock your home remotely, so you never have to worry about whether you remembered your keys. And you can control who has access to your home as well, so you won't have to rush home to let in the cleaner.
August Smart Lock, $199, August.com
Logitech Harmony Home Control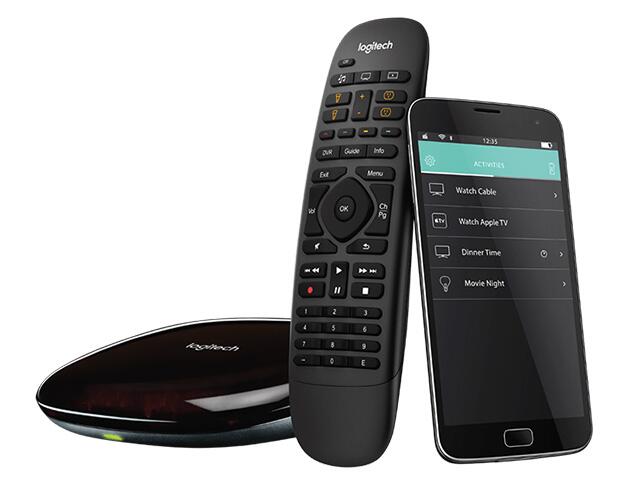 Photo by Logitech
It's an eternal struggle nowadays to keep track of all your remotes. Fortunately with Logitech Harmony Home Control, you can combine all of them into one. Or, even better, you can simply control everything with your phone. Whether it's your entertainment system, Xbox, Apple TV, or smart lights and thermostat, Harmony allows you to link up to eight devices, so you never have to worry about finding the right remote for the right one. And the Harmony Hub even allows you to control devices hidden behind cabinet doors.
Logitech Harmony Companion, $149, Logitech.com
Stack Smart Lighting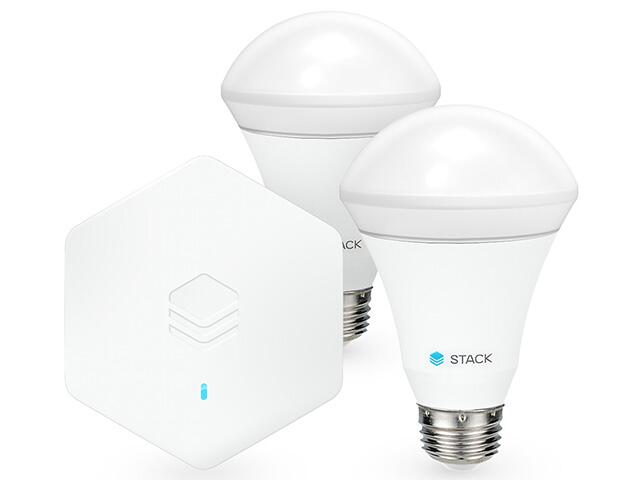 Photo by Stack
Forget the hassle of hunting for a light switch in the dark, or worse, wasting electricity because you forgot to turn the lights off. Stack's responsive lighting turns on automatically when you enter a room, and off when you leave. Not only that, it dims or brightens the room depending on the amount of natural light, and determines the light color temperature by the time of day. Plus, it can even learn your routine based on your input and habits.
Stack starter kit, $89, Stacklighting.com
Crock-Pot Wi-Fi Enabled WeMo Slow Cooker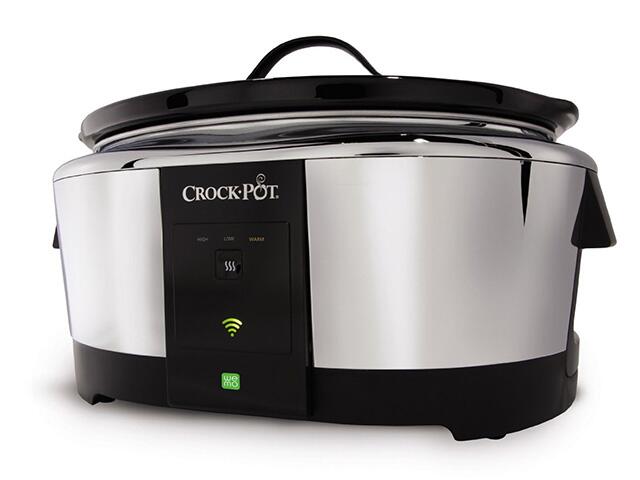 Photo by
Amazon.com
Normally with a slow cooker you throw all your ingredients in, set the temperature and then hope for the best. With Crock-Pot's WeMo-controlled slow cooker, you can adjust your cook time and temperature remotely, and you can turn it to warm or off should you find yourself running late and unable to get home. All of which is controlled through the WeMo app on your phone.
Crock-Pot
Smart Wifi Enabled WeMo Slow Cooker, $130,
Amazon.com
Nubryte All-in-One Smart Home System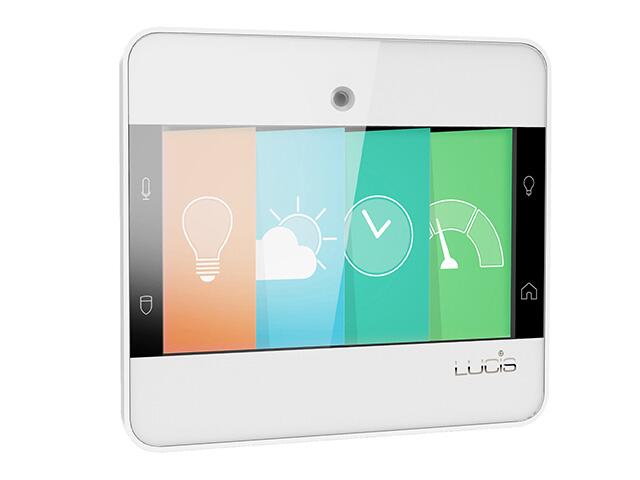 Photo by Nubryte
With home technology getting more and more sophisticated, managing it all can get a little chaotic. Fortunately there's the Nubryte smart home management system that links your lighting, security and intercom all into one. You can keep tabs on your energy consumption, check the weather and, thanks to built-in motion detectors and live video alerts, keep tabs on everything from your smartphone. And with touchpoint monitors that have built-in security cameras, you can check in on your home anytime you want via a live video feed.
Nubryte home system, from $199, Nubryte.com
Nest Security Camera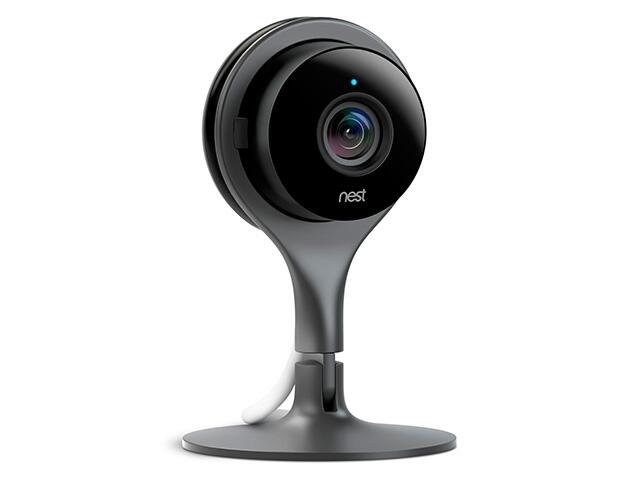 Photo by Nest
Wondering whether it's the dog or the cat who keeps getting into the trash while you're away? The Nest Security Cam can answer that question for you thanks to its live 1080p HD video streaming. Linked to an app on your phone, you can get motion and sound alerts that let you know if anything is amiss, and you can even check up on everything at night thanks to a night vision setting. And don't worry, if it's the dog who's getting into the garbage, you can yell at him via the talk and listen feature.
Nest cam, $199, Nest.com
Amazon Echo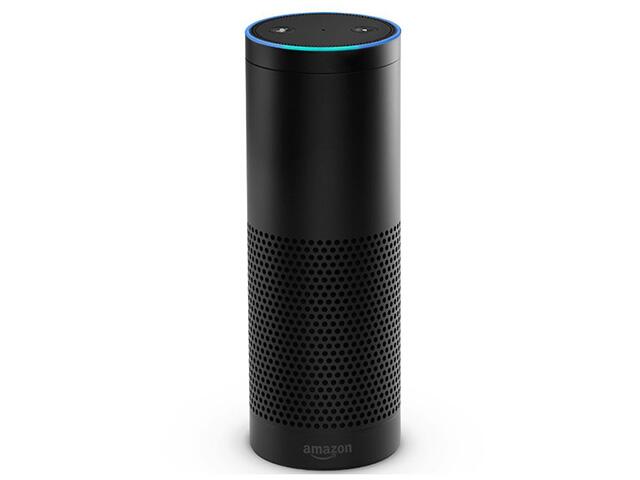 Photo by Amazon.com
Play all of your music, listen to audiobooks, check the weather report and even ask about where to get the best Thai food with Echo, Amazon's intuitive hands-free voice control system. Sort of like Siri for your home, Alexa is a disembodied voice that will see to all of your household needs. You can pair it with most other Wi-Fi-enabled gadgets in your home as well, and because it's cloud based, it gets smarter every time you use it. With new skills being added to the Alexa app every day, its capabilities are always expanding.
Amazon Echo, $180, Amazon.com
The Nest and Coldwell Banker partnered up to present Awesomeness at Home, a sponsored series featuring helpful tips for two when moving into a new house, plus ideas to make your new home smarter. To find a local Coldwell Banker agent who can help you with real estate, visit ColdwellBanker.com.
Subscribe to Blue Matter and get the latest updates