3 Coldwell Banker Agents Named as NAR Good Neighbor Award Finalist
Three awesome Gen Blue members – Sabrina Cohen, Nora Partlow and Kim Strub – make 2019 award finalist list
Coldwell Banker is pleased to announce that three Coldwell Banker affiliated real estate agents from across the country have been named as finalists for the National Association of REALTORS® (NAR) Good Neighbor Award! The nominees are Sabrina Cohen of Coldwell Banker Residential Real Estate in Miami Beach, FL; Nora Partlow of Coldwell Banker Residential Brokerage's in Alexandria, VA and Kim Strub of Coldwell Banker Residential Brokerage's in Mill Valley, CA.
The NAR Good Neighbor Awards recognize REALTORS® who make extraordinary commitments to improving the quality of life in their communities. Each finalist was named as honorable mention and will receive a $2,500 grant for the non-profit organization they're involved with.
This year, the public is invited to vote for the ten finalists to determine the top winners. The three top vote-getters of the Web Choice Favorite voting online will earn bonus grant donations for their charity, courtesy of realtor.com. Voting will be open to the public at 11:30 a.m. EST on Wednesday, August 28 and will close at 11:59 p.m. EST on Saturday, September 28. The final winners will be announced in REALTOR® Magazine and at the annual REALTORS® Conference & Expo which is being held from November 8-11, 2019 in San Francisco.
More about the Coldwell Banker finalists:
Sabrina Cohen created The Sabrina Cohen Foundation's "Adaptive Beach Days," a one-of-a-kind program designed to combine adaptive fitness activities with outdoor recreation by providing full service access onto the beach with specialized decking over the sand, beach wheelchairs and qualified staff to help disabled participants enter the ocean. Adaptive beach activities include access to the ocean, aqua therapy, adaptive surf/water sports, art therapy and chair/yoga meditation. Grants will be presented to Sabrina's Adaptive Beach Days in Cohen's honor, who is also the foundation's president and founder.
Nora Partlow is actively involved with Neighborhood Health, which strives to improve health and advance health equity in Alexandria, Arlington and Fairfax by providing high quality primary care, regardless of the ability to pay. The organization provides comprehensive primary care for the whole family. Partlow has contributed more than 20 years of support, volunteer time and donations to the nonprofit organization, including garnering support from more than 250 people to sustain the organization's efforts to deliver quality medical care, regardless of the patient's ability to pay. Grants will be presented to Neighborhood Health in Partlow's honor.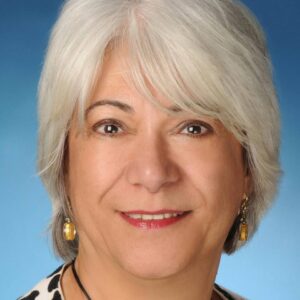 Kim Strub works as president of the board of directors for the Schurig Center for Brain Injury Recovery, a nonprofit and post-acute therapeutic center located in Larkspur, CA whose mission is to make the recovery process after a brain injury, stroke or concussion more hopeful for survivors and their families. The board of directors and advisory board are comprised of prominent community leaders with expertise in a wide variety of fields, including medicine and healthcare, finance, government, public service, and education. Survivors and caregivers are also represented on the board. Grants will be presented to the Schurig Center for Brain Injury Recovery in Strub's honor.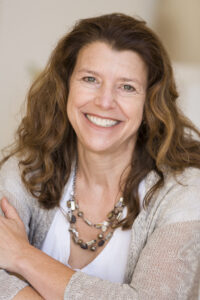 Subscribe to Blue Matter and get the latest updates