The Year of the Woman, One Woman's Journey to the Top
Coldwell Banker's Women in Leadership series introduces you to Sheri Arnold, founder and owner of an all female, full service, commercial brokerage company who dominates the southeast Texas market
This is a contributor post by Sheri Arnold, founder and owner of CBC Arnold and Associates in southeast Texas.
2018 has been declared the Year of Women and, quite frankly, it's about time that women's contributions to our society and our economy are recognized. I think we deserve a year (or more) to celebrate the accomplishments and leadership of women who have forged the way for others to succeed. From my perspective, it's been a long process, but it has also been a joy to view obstacles and roadblocks and find a way over, around or through them.
When I entered the workforce in the early 1970's, the inability of women to secure positions of power was something of a shock to me. In college, males and females competed for grades primarily based on objective criteria. When thrust into the real world, it was very different. The glass ceiling wasn't even a term used as we were just happy to secure any decent job and had no expectations of becoming a leader.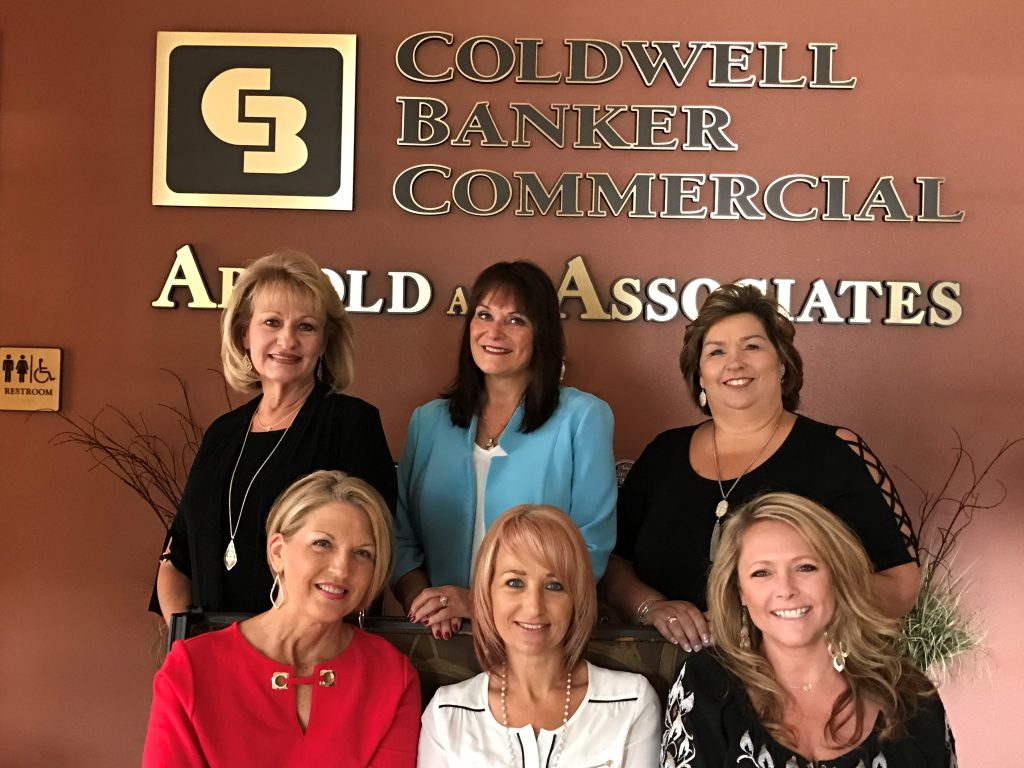 Early in my life, I had ideas about how to do things better—you know–I'm not bossy, I just have better ideas. The only way to have others follow you is to step up and execute the ideas. This requires competence in your field, respect from your peers, communication, both speaking and listening, trustworthiness, and responsibility for your actions. Working hard won't always get you ahead, but here are a few things I have learned during my journey that may be helpful to those in leadership positions and those looking for more opportunities.
The power of silence. We've all been told to listen to others. I've found that you cannot only listen to others, but quietly sit and do not speak. Let the weight of silence be your friend. As the other person tries to fill the void with words, they often talk themselves out of whatever they wanted. Measure your words and you will seem wise.
Lead by example. You must be there, be present, and confident to lead others. Make decisions that you can believe in and plans you can execute. As the leader, you set the tone for social behavior and workplace ethics.
Competence in your field is required. Knowledge is power and, if you don't know the answers, be sure to know how to get the answers. This seems like an obvious cliche yet leaders often become complacent and expect others to take care of them.
Communication is always the key to successful leadership and that includes being bold and standing up for your beliefs as well as communicating your vision to others. There will be times when goals need to be adjusted. Be able to pivot and turn as needed to achieve success by communicating with all involved. And not necessarily by email or text. Pick up the phone.
Take the heat for the people you lead. It is ultimately your responsibility for success and your group must be empowered to make decisions that you will support. If you disagree with these decisions, publicly support your people and then check and adjust as needed to gain the results you expect.
The power of connectivity is a fierce tool to be used by leaders in developing long lasting relationships and the ability to become invaluable to others. It's a concentrated skill to be able to listen to others, find out what they really need, and then find a way to fulfill that need. It may not relate to your business. It could be the name of a good banker, dentist, or dog walker. But because you have listened to their needs and found a solution, you have established a relationship that can be nurtured. Connecting people with other people, being the go-between, is a sign of true leadership.
Finally, mentor to other women. It's just that simple. Celebrate other women's accomplishments and truly care about their success. Becoming a mentor to someone doesn't necessarily mean bringing them into your company, but helping them to succeed in any endeavor they choose. Having another woman to talk to is so much better than trying to figure out complex issues without another's input. I didn't have a female mentor in my field, but I leaned on others that owned their own companies, bought their own cars, and made their own decisions. It was, and still is, enlightening.
It pleases me to tell others that I lead an all female, full service, commercial brokerage company and dominate the market of southeast Texas. I didn't plan it that way, but, after almost 30 years, that's how we have evolved. Each person is empowered, responsible, trustworthy, competent, strong and, most importantly, passionate about their work. As I've said before, this career is like being on a roller coaster 24 hours a day. It has highs, lows, excitement, and danger…but we all love the ride.
If you're a part of the Coldwell Banker network and interested in listening to the next Women in Leadership call, be sure to visit CB Exchange and search "Women in leadership" to find out the details. To find out more about how Coldwell Banker can be the place that supports you and your business, visit CBWomen.com.
Subscribe to Blue Matter and get the latest updates