Homes for Dogs Project Winning the Hearts of Sellers
Agent David Fedeles at Coldwell Banker St. Croix Realty Experiences the Power of Pups
At Coldwell Banker, we take pride in the relationships we build with our clients. Sometimes it's bonding over a sports game, a common point from our pasts, but often times it's our love of pets. The moment you discover your real estate agent loves dogs just as much as you do, your bond is cemented.
Such is the case of Coldwell Banker St. Croix Realty agent David Fedeles and his clients Tom and Diane Williams. What started as a listing appointment became so much more. David, an avid supporter of the Coldwell Banker Homes For Dogs initiative, learned about Tom and Diane's passion for pets – both in their community and inside their home.
Tom and Diane moved to St. Croix in 1990 with two cats. After only a few months, two additional kittens were brought into the family. By 1994, the family's first dog, Meggie, was welcomed into the home.
Meggie went with Tom everywhere and was well known all around the island. She went in the truck just about every day, hung out at his construction sites, socialized with friends at the hardware store, and more. Meggie was disdainful of ever learning any "dog tricks" and instead learned all about people. She was independent yet loyal, laid back yet ever-alert, smart, perceptive and athletic. The family loved and learned from her for 15 years… and so did all the other dogs who came to live with them along the way.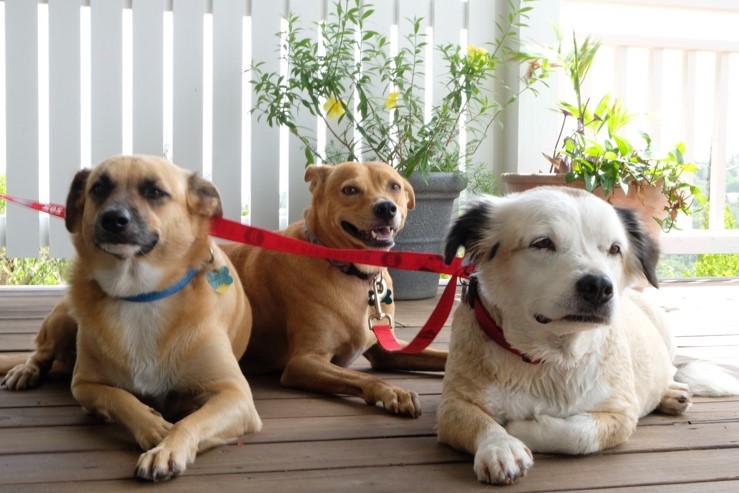 We could spend time going through each and every animal the Williams' welcomed into their home, although it might take us awhile – over the past 30 years, they've rescued and welcomed 26 dogs into their home! Working closely with the St. Croix Animal Welfare Center, the couple has rescued pups from new litters on the island all the way to rescuing a starving pup Diane found on the beach after a particularly bad Hurricane Lenny. And they didn't have a dog preference – their family has been home to chihuahuas, 120 lb mixed breeds, and everything in between.
In December 2015, Diane began her two-year tenure on the Animal Welfare Center's board. Since then she continues to be an active volunteer. During these last 4 years, they've seen first-hand the hard work and creative energy that goes into running this non-profit organization.
Agent David Fedeles had the opportunity for a listing appointment with Tom and Diane, and when they heard about the Homes For Dogs Project, they were sold. Even competing against solid local competitors, David was able to secure the listing of a beautiful 1 bed, 2 bath home with amazing views.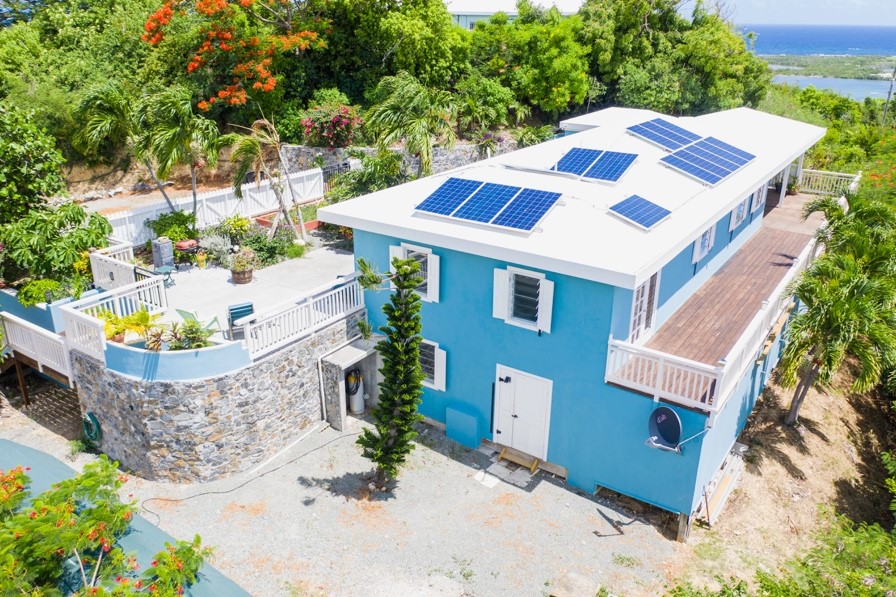 At Coldwell Banker, we believe in not just serving our clients with amazing listing experiences, but also serving our community and truly backing up what we believe. The Coldwell Banker St. Croix Realty office, member Schmidt Family of Companies, is in the midst of planning their Homes For Dogs event. As David helps the Williams' sell their beautiful property and relocate to Vermont, a bond has formed that will outlast one real estate transaction.
Check out David's Facebook page here: https://www.facebook.com/davidfedeles/
Visit the St. Croix Animal Welfare Center's Facebook page here: https://www.facebook.com/StCroixAnimalWelfareCenter/
Subscribe to Blue Matter and get the latest updates