Moving Your Business Doesn't Mean Losing Your Business
How to Maintain Success after Relocating
When Michelle Gray, a seasoned agent with Coldwell Banker Hickok and Boardman in Burlington, VT, decided to escape the cold and relocate to Greenville, SC, she was ecstatic to ditch her parka and snow boots. But there was one thing she absolutely wanted to take with her – her affiliation with Coldwell Banker.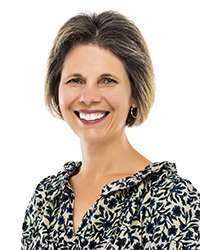 Although she was glad to bid the Northeastern winters adieu, Michelle wasn't as happy to leave her strong network of family, friends and referrals behind. Michelle had been with Coldwell Banker for over 15 years, and when she told Leslee MacKenzie, her broker/owner, about her plans, Leslee connected with Brad Halter, the chairman of Coldwell Banker Caine, and gave her full endorsement of Michelle. While Leslee was sad to see Michelle leave, she was happy to help her find a new work home in South Carolina.
Coldwell Banker Caine welcomed Michelle with open arms. But in her new city, Michelle realized that even with her 15 years of experience and her familiarity with Coldwell Banker, she was going to need to get back to basics to ramp up her business. Making new connections, reengaging with the fundamentals and building up her sphere of influence in her new city seemed daunting for Michelle, until she discovered the AMP! Achieve Maximum Productivity class offered through Coldwell Banker.
In addition to providing Michelle with an opportunity to connect with her new colleagues, AMP! helped Michelle refocus on the basics of structuring her business by putting her in touch with service providers, such as mortgage lenders and attorneys, who helped her build up her business in a new state. "I strongly believe that this program can benefit anyone in real estate. It's a time commitment and an investment in your business and yourself that will pay off down the road," Michelle noted.
In a testament to her own hard work and the skills she learned from AMP!, Michelle's move was seamless. Here are Michelle's top tips for other agents that may be considering relocating their business to a new market:
Find a brand you can trust. Relocating to a new area gives you the opportunity to explore whether or not you're working with company that can best support you. Michelle felt confident sticking with the Coldwell Banker brand because of her positive experiences in the past, and the opportunities it provided for her future. Coming from Coldwell Banker Hickok and Boardman, a leader in the Burlington market, Michelle found that Coldwell Banker Caine had similar market dominance in Greenville, and their training programs gave her all the tools she needed to succeed.
Reengage with fundamentals of structuring your business. The Coldwell Banker AMP! class is a great way to get a refresher on important foundational behaviors that support a strong business – learning the best ways to time block for activities like making appointments, following up and networking can make a big difference in staying focused.
Be accountable to yourself and teammates. Invest time in yourself and your business, and the pieces will start to align on their own. Michelle advised that you should not assume that everyone in your network knows all that you do as a real estate professional. By taking the time to make yourself known and asking for business, your clients (and your book of business) will thank you. Michelle made that investment, and as a result, received raving reviews from her new clients this past year.
Michelle has made a successful transition and is now enjoying a thriving business in a climate suited to her lifestyle. She attributes hitting her goals at the one-year mark of her move to the support she received from Coldwell Banker Caine and the Coldwell Banker AMP! class that helped her return to her roots and build a strong business in her new city.
To find out more about how Coldwell Banker can be the place that supports you and your business, visit Coldwell Banker.com/careers
Subscribe to Blue Matter and get the latest updates