The Jills Zeder Group Gathers Warburg Realty and Elite Coldwell Banker Luxury Agents to Celebrate 2021 Milestones
The Jills Zeder Group recently hosted an elite networking event featuring some of Coldwell Banker's most influential real estate professionals from across the nation.
The Jills Zeder Group recently hosted an elite networking event featuring some of Coldwell Banker's most influential real estate professionals from across the nation. With the iconic Biltmore Hotel in Coral Gables as the event's stunning backdrop, event invitees gathered to celebrate 2021 milestones, share luxury market insights, and inspire each other to continue striving for excellence in the year ahead. About 50 people attended alongside our very own CEO, Ryan Gorman, president of Affiliate Business and COO, Liz Gehringer, and VP of Global Luxury, Michael Altneu.
[Coldwell Banker Luxury Specialists gather at the Biltmore Hotel in Coral Gables, FL]
From tapping into the mind's of real estate's greatest professionals – to enjoying the best cuisine South Florida has to offer, here's an inside look at some of the event's greatest moments:
Welcome Warburg!
The event commenced with The Jills Zeder Group extending a warm welcome to Warburg Realty – the oldest and most prominent residential real estate brokerages in New York City. As one of the latest additions to the Coldwell Banker Global Luxury family, the event allowed the team to connect with the brand and gear up for their full transition to Coldwell Banker Warburg in 2022. Learn more about this recent acquisition here.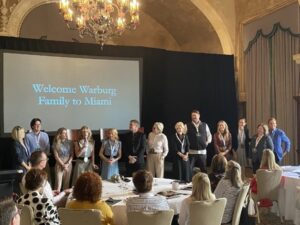 [The Jills Zeder Group Welcomes Warburg Realty to Miami]
The Road to $2 Billion
Coldwell Banker Global Luxury strives for nothing short of excellence – and one particular milestone summed this up perfectly. As a major theme of the gathering, The Jills Zeder Group celebrated yet another record-breaking achievement – an astounding $2 billion in sales in the first 11 months of 2021.
As one of the most notable sessions of the event, the team sat down with vice president of Coldwell Banker Global Luxury, Michael Altneu, to discuss the keys to their industry-leading presence and monumental milestones year after year. The panel, titled "The Road to 2 Billion," gave invitees an inside-look into the team's secrets to success, from prioritizing relationships over numbers, to the importance of carving out time for yourself. It was an invaluable conversation that left everyone in the room feeling inspired.
[Michael Altneu, Jill Hertzberg, Jill Eber, Felise Eber and Judy Zeder]
U.S. Market Updates
After an unprecedented year in luxury real estate, the elite agents in attendance had a chance to speak to their unique challenges and share top takeaways from their markets including Beverly Hills, New York, Boston, Chicago and other leading markets in the U.S. Featuring a selection of luxury real estate's greatest minds, invitees got the chance to explore a range of lifestyles outside their markets, all while connecting on the many shared experiences and challenges that they've faced over the past year.
After-Hour Celebrations
A Jills Zeder Group event would not be complete without a visit to one of Miami's most iconic restaurants – Joe's Stone Crab. Attendees gathered for cocktails, renowned cuisine, conversation and – of course – a champagne toast and celebratory sweet offerings for the team's $2 billion milestone.
[Duff Rubin, Ryan Gorman, Liz Gehringer, Michael Altneu, Nancy Klock Corey, Jill Hertzberg, Nathan Zeder, Hillary Hertzberg, Judy Zeder, Felise Eber, Jill Eber, Danny Hertzberg]
This celebration was one of the many Coldwell Banker Global Luxury occasions dedicated to uniting the industry's luxury elite for networking and collaborating with fellow trail blazers. While markets constantly evolve worldwide, one thing remains consistent – the Coldwell Banker North Star shines the brightest with the most talented and dedicated industry experts.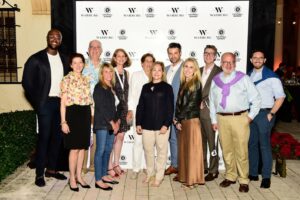 Back Row (from left to right): Kemdi Anosike, Frederick Warburg Peters, Karen Kostiw, Bonnie Chajet, Jeremy Kamm, Christopher Totaro, Steven Gottlieb. Front Row (from left to right): Wendy Greenbaum, Arlene Reed, June Gottlieb, Rebecca Blacker, Steven Goldschmidt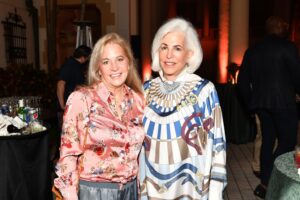 Debra Johnston and Michele Kolsky-Assatly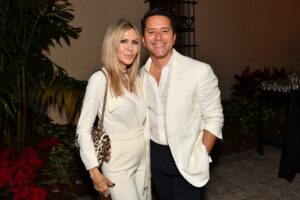 Karen Stauber and Ricardo Rodriguez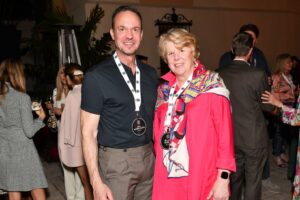 Bill Kowalczuk and Ellen Sykes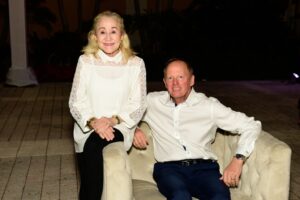 Gail Roberts and Roger Pettingell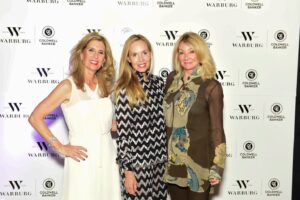 Jill Hertzberg, Carrie Wells and Jade Mills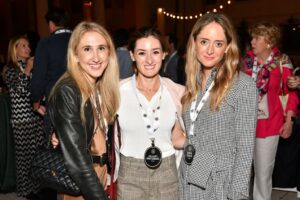 Rebecca Blacker, Hillary Hertzberg and Kara Zeder Rosen
From left to right: Michele Kolsky-Assatly, Duff Rubin, Ricardo Rodriguez, Jill Hertzberg, Jade Mills, Judy Zeder, Frederick Warburg Peters, Jill Eber, Carrie Wells, Michael Altneu, Nathan Zeder, Danny Hertzberg, Dawn McKenna, Hillary Hertzberg
Subscribe to Blue Matter and get the latest updates