When It Comes to Luxury, Don't Be Afraid to Drop Names – Brand Names That Is
3 tips for breaking into the luxury market or closing more residential sales from Atlanta's top agent, Marc Castillo
Maybe you're the agent who lives and breathes the area you work in, or maybe you've just settled down in a new market and want to grow your business. In an industry cluttered with competitors, how can you break through the noise and establish yourself as a trusted voice in your community? The importance of the brand you align with cannot be stressed enough according to Marc Castillo, an agent with Coldwell Banker Residential Brokerage in Atlanta.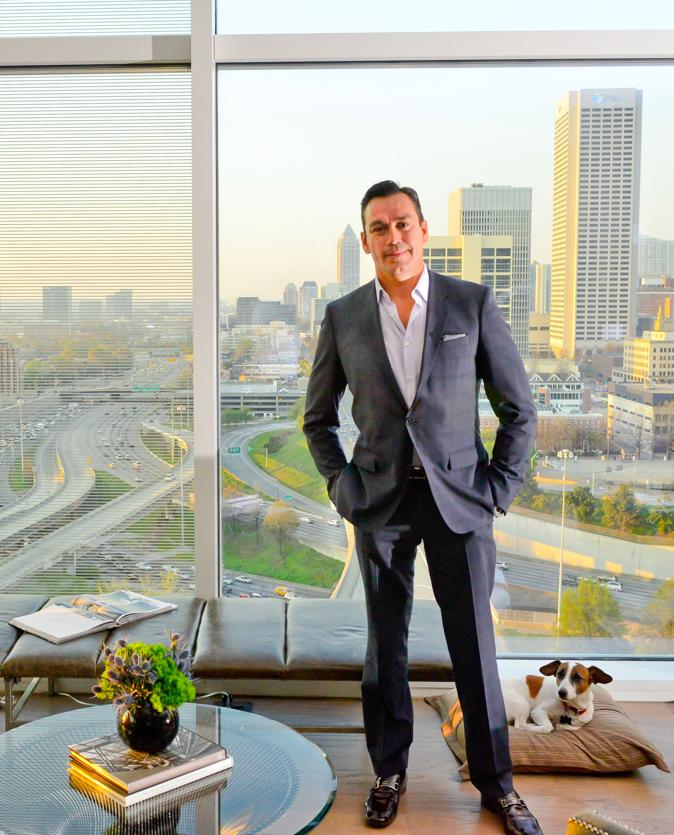 Marc consistently ranks as one of the top agents in the Southeastern U.S. year after year, and is recognized in the top 1% of Coldwell Banker agents nationally. He attributes his success to being his own advocate, and having the support of a powerhouse international brand from day one.
Before Marc became the go-to luxury agent in Atlanta, he was part of a Coldwell Banker brokerage in New Jersey where he developed a passion for selling beautiful homes. At the start of his career, without even a single home sale under his belt, affiliating with Coldwell Banker gave him an edge over other agents. The technology offered to him was unprecedented – the first real estate website at the time – and the Coldwell Banker name added a level of credibility that clients understood and trusted.
When he ditched the northeast winters for sunny Georgia, Marc wanted to continue building his growing business but needed to find a way to compete with agents who had grown up in the area and had the advantage of generations-deep personal connections. "It's tough moving to a new area where top agents have known potential clients for years. No one is going to knock on your door and ask you to sell their home, but putting yourself out there with a name like Coldwell Banker to back you up really shows clients the value of the service you provide," said Marc.
To push through the crowd, Marc broke out his people skills and became an expert in the needs of luxury clients. This skill proved its worth at a cocktail party where Marc spoke to a client who had been trying to sell his home for over two years. It was a fairly standard luxury property except for one major feature: the batting cage in the backyard. Such a niche amenity made it difficult to find the right buyer. Luckily, Marc knew just where to look. From years of working with celebrities and professional athletes, he learned to pay attention to what interests them and their families. He connected the seller to the right buyer, a football player looking for a baseball compound for his kids. The children of football stars don't always want to follow in dad's footsteps and a home batting cage for baseball practice may be more their speed.
On closing properties such as these, Marc says, "You're not selling a house when you're in luxury, you're selling a lifestyle." Part of the job is identifying the needs of a lifestyle, and connecting the client to the right property.
If you're looking to break into the luxury market, or just want to close more residential sales, here are Marc's three tips for a long and healthy career in real estate.
This is not just about appearance and polish but about owning who you are and knowing your market. Learn who you want to go after and why you'll be successful with them. Marc has had success with celebrities and wealthy clients because he's taken the time to learn their needs and their habits. Now he's a respected resource for his target audience.
Follow Up – And Keep Your Ears Open
You may find yourself at a cocktail party like Marc and hear about a neighbor or a friend of a friend looking for a home. Go after it! The value of a referral can't be underestimated. Following every lead, even if it's uncomfortable, can lead to a world of new opportunities and build trust with those new to your network. Don't forget to send a follow-up note.
Marketing Is A Cycle: Affiliate With A Brand That Does It Right
After 20 years in the real estate game, Marc has had a lot of opportunities to choose a new brand. He has stayed with Coldwell Banker because he believes that, today, brand matters more than ever. Having the right tools is essential, not just for agents starting out, but for established professionals as well. To him, Coldwell Banker's marketing is what jumpstarted his career and kept it thriving. The brand helped him get his foot in the door, and as he grew even more leads started rolling in because clients saw his name accompanied by a brand that speaks for itself.
To find out more about how Coldwell Banker Global Luxury can be the place that supports you and your business, visit Coldwell Banker.com/CBGLCareers.
Subscribe to Blue Matter and get the latest updates