Coldwell Banker Real Estate Honors its 2019 30 Under 30 Award Winners
SHARE Congratulations to the 2019 Coldwell Banker® 30 Under 30! These brokers, managers and agents, who are under 30 years old, embody the values of Coldwell Banker Real Estate. The Coldwell Banker 30 Under 30 pays tribute to the brand's founders, Colbert Coldwell and Arthur Banker, who were 24 and 28 years old when they […]
Congratulations to the 2019 Coldwell Banker® 30 Under 30! These brokers, managers and agents, who are under 30 years old, embody the values of Coldwell Banker Real Estate. The Coldwell Banker 30 Under 30 pays tribute to the brand's founders, Colbert Coldwell and Arthur Banker, who were 24 and 28 years old when they started their company in 1906.
Hayden Anderl, Coldwell Banker Schneidmiller Realty – Coeur d'Alene, Idaho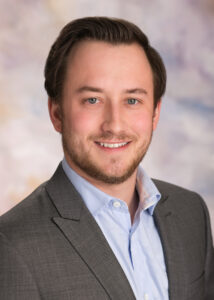 Hayden Anderl is a 29-year-old certified Coldwell Banker Global Luxury Specialist with Schiedmiller Realty in Coeur d'Alene, Idaho, who began his career after watching his father and grandfather work hard in the building and development industry. He actively invests in real estate so he feels he can give a unique experience to clients. Coldwell Banker recognized him as a member of the Society of Excellence, a designation given to less than 1% of our agents worldwide. Passionate about giving back at work and outside of his job, he volunteers with Elder Help, CASA, Hospice of North Idaho and Camp Journey. Follow on Facebook, LinkedIn.
Mary Clare Baden, Coldwell Banker West Shell – Cincinnati, Ohio

Mary Clare Baden is the Branch Manager at Coldwell Banker West Shell in Cincinnati, Ohio. At 29, she is one of the youngest managers in the country and has held almost every position in the company. She is one of the founding members of the Cincinnati NAGLREP Chapter. Her involvement in the local board and Women's Council of Realtors has given her an opportunity to ensure the real estate community and their clients are protected and taken care of. She makes a difference in the community through implementing outreach initiatives as an office ranging from Blood Drives to hosting a Mobile Women's Health Bus. Follow on Instagram, LinkedIn.
Daniel Bergjans, Coldwell Banker Premier – Richmond Heights, Missouri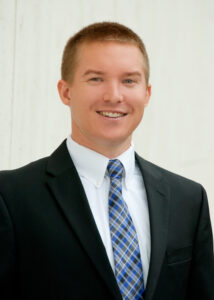 Daniel Bergjans is a 28-year-old agent out of Coldwell Banker Premier in St. Louis who began his career in the mortgage business after college. The attraction of viewing unique properties with excited clients and building deeper relationships drove him to pursue an opportunity as a real estate professional. He absolutely loves this business and the limitless opportunity and is about to sell his 300th home. The Missouri Veterans Home – St. Louis, which houses and cares for elderly and handicapped veterans, holds a special place in his heart, so he volunteers there at least once a quarter. Follow on LinkedIn.
John Black, Coldwell Banker Hickok & Boardman Realty – Burlington, Vermont

John Black is a 29-year-old agent with Hickok & Boardman Realty in Burlington, Vermont. John joined the brand in 2018 and brought his brother along to form the John & George Black Team. They have been using CBx Seller Leads to enhance prospecting plans and regularly seek out learning and networking opportunities by attending local REALTOR Association's monthly lunch & learns. John also shares his #FieldTripFriday adventures with his social networks – it's a weekly trip to a part of the community he has never explored before. A single father, John likes to give back to his community alongside his five-year-old daughter, Vivienne. Follow on Facebook, Instagram, LinkedIn.
Sarah Cadiz, Coldwell Banker Premier Realty – Las Vegas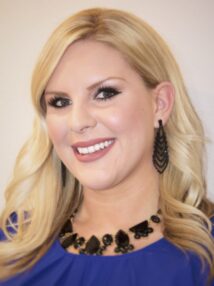 Sarah Cadiz is a 29-year-old agent with Coldwell Banker Premier Realty in Las Vegas. In 2018, she was awarded Rookie of the Year from her brokerage and achieved International President's Circle, an elite group of the top 5% of all active agents worldwide. In 2019, she was also announced as one of the Top 40 Under 40 Realtors in Clark County. She volunteers with multiple charities – the Las Vegas Rescue Mission, the American Cancer Society, Relay for Life and The Animal Foundation.
Holly Campbell, Coldwell Banker Valley Brokers – Corvallis, Oregon

Holly Campbell is the office administrator for Coldwell Banker Valley Brokers in Corvalis, Oregon. She started in the Albany branch at 16 and, within two years, she was promoted to the position of office manager in their Corvalis office. She thought about getting her license, but realized how much she loves working behind the scenes and helping her agents help their clients. She loves that being with Coldwell Banker has given her countless opportunities to exercise her passion for community service. Her favorite event is "Art is Wild," a benefit for a local wildlife center. Every spring, she curates artwork and sponsorship for a silent auction and she is inspired year over year by how artistic and compassionate her agents are. Follow on Instagram.
Quadhir "Q" Cline, Coldwell banker Residential Brokerage — Clifton, New Jersey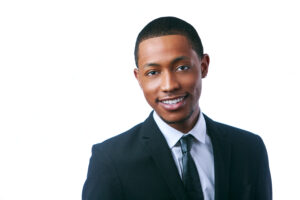 Q Cline is an agent out of the NRT Clifton office. He's 22 years old and joined Coldwell Banker last March. He studied fashion merchandising as an undergraduate and feels this background, plus his unique style, attracts younger clients. Growing up in a military family, he moved frequently, never spending more than a year in a single place. He didn't let this bring him down, but embraced it and learned to adapt quickly and became a natural "people person." He loves helping individuals from all backgrounds and was inspired to help renters when he met a future client who couldn't find an agent to help her. Follow on Facebook, Instagram.
Jordan Collier, Coldwell Banker Residential Brokerage – Harrisburg, Pennsylvania

Jordan Collier is a 27-year-old agent with NRT in Harrisburg, Pennsylvania. She has been passionate about real estate ever since she was a child when she would record video tours of her own home. Today, she stands out from her competitors by utilizing social media to post new listings, closing day pictures, industry news and local happenings. Animals are a huge part of her life and she volunteers for Charlie's Crusader's Pet Rescue, which rescues and rehomes animals coming mostly from high-kill shelters. She also volunteers with the Ronald McDonald House of Charities. Follow on Facebook, Instagram.
Jaime Cronin, Coldwell Banker The Real Estate Group – Mokena, Illinois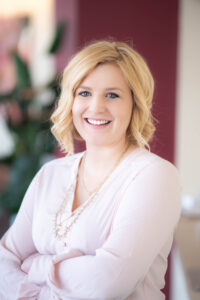 Jaime Cronin is a 26-year-old managing broker who began her career as a real estate agent at 21. She realized her drive and passion for real estate lies within management after taking on an opportunity to pilot a Marketing Specialist Program in the Chicago region. She loves that the brand's tools and offerings allow her to support and train her agents on a daily basis. Giving back to the community is an extremely important aspect of her life and actively volunteers for the Coldwell Banker Homes for Dogs Project and is heavily involved with Special Spaces, a program that provides children with life-altering or terminal illnesses renovated bedrooms to help brighten their lives or make day-to-day a little easier. Follow on Facebook, LinkedIn.
Paige Cyr, Coldwell Banker Fort McMurray – Fort McMurray, Alberta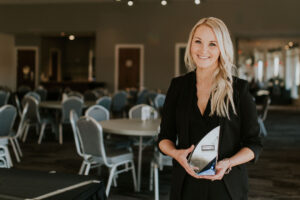 Paige Cyr is a 29-year-old agent with Coldwell Banker Fort McMurray. Becoming a Real Estate Agent has always been her dream and she was able to finally make the jump in 2017. In 2018 she was named Coldwell Banker's National Rookie of the Year and earned the #1 spot in sales volume within her brokerage. She stands out by finding opportunities not utilized by competitors, like Facebook community buy and sell groups, and loves volunteering with her local Youth Football League, Boys and Girls Clubs and other local causes. Follow on Facebook, Instagram, LinkedIn.
Robert "Logan" DelSignore, Coldwell Banker Home Town Realty – Beyser, West Virginia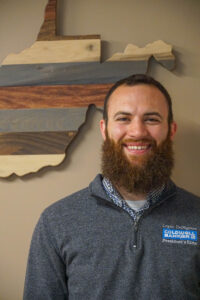 Logan DelSignore is a 27-year-old agent based out of Home Town Realty in Keyser, West Virginia. He hit the ground running and earned Rookie of the Year for his office in 2015 and has been growing his business since. In 2018, he fell among the top 3% of agents with the International President's Elite designation. He tries to add his personal touch to everything and everyone in his business, from adopting #BuyWithTheBeard to writing personal thank you cards to not only his clients, but to lenders, cooperating agents, and attorneys involved in every transaction. Follow on Facebook, LinkedIn.
Xiaoyun Du, Coldwell Banker United Arab Emirates – Dubai, UAE

This 27-year-old business development manager joined the brand in 2016 after moving to Dubai from China to pursue new opportunities. She found her new path challenging, so she began by studying the market and gaining as much knowledge about the different emerging opportunities in the city. She also started blogging in Chinese about life in Dubai and as a Coldwell Banker agent. This led to connections with many international clients looking for investment opportunities. By focusing her marketing efforts on the Coldwell Banker brand, history, scale and reputation, her international clients felt a level of comfort and it's garnered her many leads – and the International President's Elite designation, given to an elite group of the 3% of Coldwell Banker agents, in 2018. Follow on Facebook, Instagram.
Zarina Ellis, Coldwell Banker Residential Real Estate – Destin, Florida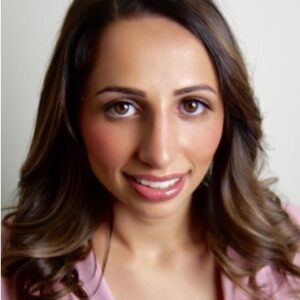 Zarina Ellis is a 26-year-old agent who began her career in real estate after serving in the military. She sought a career that would help sustain her and her family while going to school. Initially she wanted to become a doctor but fell in love with her career in real estate. In August 2018 she joined Coldwell Banker and works primarily with military families. Her inspiration? Her five children and husband, who is currently on active duty.
Berin Engin, Coldwell Banker MAXIMUM – Cyprus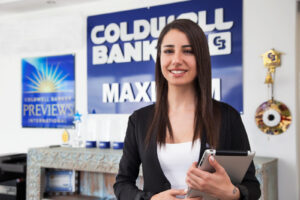 Berin Engin is a 29-year-old agent with Coldwell Banker MAXIMUM in Cyprus. After three years of working in the banking industry, she made the leap into real estate. She is proud to be part of an office that has been named the Number One Masters Franchise Office. She is inspired by her broker, Aylin Onar, learning from her what it means to be systematic, disciplined, and caring, and hopes to one day be as successful as she is. If she had the opportunity, she would create an association of like-minded professionals in her area. Follow on Facebook, Instagram.
Jon Ferguson, Coldwell Banker Caine – Greenville, South Carolina

Jon Ferguson is a 29-year-old agent with Coldwell Banker Caine in Greenville, South Carolina. He saw real estate as an opportunity to progress professionally, build long-lasting relationships within his community, provide for his family and genuinely enjoy what he does for a living at such a young age. One of the main ways he finds new business is from past client referrals and he prides himself on maintaining these relationships. Aside from educating his clients on the home selling/buying process, he also hosts training for the company's new agents, ranging from acquiring business to formulating a listing presentation that adds value to their sellers. Follow on Facebook, Instagram.
Katie Grizzel Hanson, Coldwell Banker Schmidt, Realtors – Traverse City, Michigan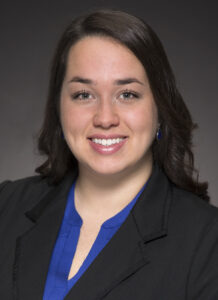 Katie Grizzel Hanson is a 28-year-old sales associate with Schmidt, Realtors. In 2016 she was named Schmidt Rookie of the Year and this past year was recognized as a member of the International Diamond Society, given to the top 10% who achieved at least $165,000 in AGC or sold at least 25 units. She is heavily involved with Blessings in a Backpack which provides weekend meals for children in need. After losing her brother in 2017 to addiction, she worked with local students to make a documentary that looks at addiction from multiple perspectives. She also organized "Grizzel's Game," a hockey fundraiser that raised over $25,000 for Addiction Treatment Services in Traverse City. Follow on Facebook.
Jeremy Hayden, Coldwell Banker Distinctive Properties – Grand Junction, Colorado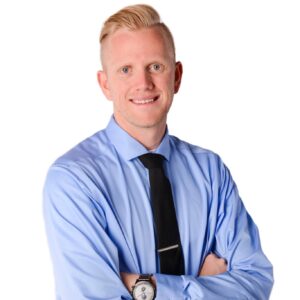 Jeremy Hayden is a 27-year-old agent with Distinctive Properties. In 2018, his work qualified him for the International Sterling Society, a group of the top 15% of Agents worldwide. He says he's able to stand out from his competitors because of the brand and all the tools we offer, such as Social Ad Engine, CBx, CBDP marketing packages, CBDP coaching, and CBDP Video Ignite. He loves giving back by coaching, and he ran a free throw challenge that raised over $3,000 for families who couldn't afford a Thanksgiving meal. Follow on Facebook.
Stephen Jacyk, Coldwell Banker Park Avenue Real Estate – Beausejour, Manitoba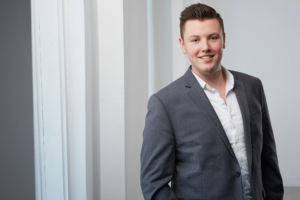 Stephen Jacyk is a 22-year-old sales associate with Coldwell Banker Park Avenue in Beausejour, Manitoba. The Winnipeg REALTORS® Association recognized him among the Top 10% of REALTORS® in the Province. He never imagined he would be able to achieve these distinctions so early in his career, but attributes his success to the support and education provided by the brand and his brokerage. Growing up, he moved around a lot and realized from an early age that he had a passion for real estate.
Francesca Lampert, Coldwell Banker Residential Brokerage – Menlo Park, California

Francesca Lampert is a 26-year-old agent with NRT in Menlo Park, California. She started as an operations and marketing manager for a top producing real estate agent who gave her the real estate "bug" and helped her discover her passion for the business. By utilizing the resources that Coldwell Banker provides, from the introductory "Get Started" program to completing the Global Luxury Certified Property Specialist certification and attending Gen Blue, she has positioned herself for success. She is also heavily involved with her local board as Chief Technology Officer last year, Chair Elect this year, and Chair in 2020. Follow on Facebook, Instagram.
Derrick Lasley, Coldwell Banker Advantage – Chapel Hill, North Carolina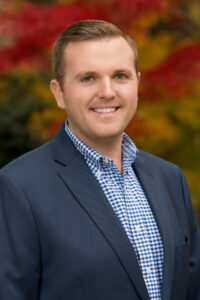 Derrick Lasley is a 29-year-old Coldwell Banker Global Luxury Specialist from Coldwell Banker Advantage in Chapel Hill, North Carolina. He knew from the age of 17 that he wanted to be a Real Estate agent and says that he loves what he does and the wonderful families he gets to serve. Derrick stands apart from his competitors with a concierge level of service. The majority of his business comes from referrals, so he looks after his current clients. With listings, he hires the best vendors in town to get the listing ready and marketed to best of his team's ability. Follow on Facebook, Instagram.
Seth Loar, Coldwell Banker Professional Real Estate Services – Cumberland, Maryland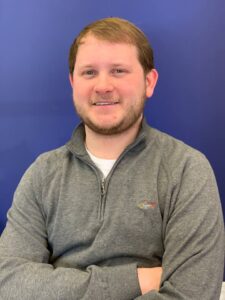 Seth Loar is a 28-year-old agent with Professional Real Estate Services in Cumberland, Maryland. His finance degree exposed him to the real estate industry, then, after purchasing his first property, his agent encouraged him to join Coldwell Banker Professional Real Estate Services. At first he began part-time but soon realized that the complexities of the real estate industry and the satisfaction of helping home buyers and sellers was "addicting." He's been with the brand for a little over three years and quickly became the "go-to" agent for a once sluggish market. Last year he received the Associate of the Year Award from his brokerage. Follow on Facebook, Instagram.
Kyle Markham, Coldwell Banker Residential Brokerage Chicago – Wheaton, Illinois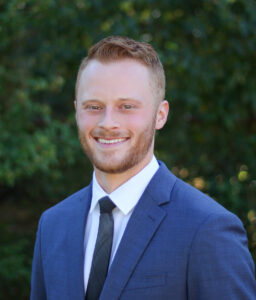 Kyle Markham is a 25-year-old sales associate with NRT Chicago, in the West Dupage office. He always knew he wanted to be an entrepreneur and made the jump after graduating college. He joined the brand in 2017, working as an agent during the day and at a restaurant at night to get by. This hard work paid off as he achieved National Rookie of the Year in 2018. He stands out from his competitors by focusing on customer service. In and out of the office he's passionate about the environment and works hard to reduce his carbon footprint. Follow on Facebook, Instagram.
Bryce Pennel, Coldwell Banker Residential Brokerage – Beverly Hills, California

Bryce Pennel is an agent associated with the NRT Beverly Hills – South office. After starting his career in finance, he soon realized he wanted to align his career with his passions for architecture, real estate and design. Many of his clients prefer to take on "projects" instead of purchasing move-in ready homes, and he loves that tailored, investment-oriented approach to his job. In 2017 he was named Coldwell Banker's National Rookie of the Year and in 2018 he produced enough to be placed in the top 1% of agents worldwide, with the designation of International President's Premier. Follow on Instagram.
Kasey Rabar, Coldwell Banker Seaside Realty – Kill Devils Hill, North Carolina

Kasey Rabar is a 29-year-old agent with Seaside Realty in the Outer Banks, North Carolina. She began in real estate after meeting her team leader, Heather VanderMyde, who was impressed with her computer skills, social interactions and past management experience and offered her a position on the team. Her hard work since helped her team earn the Coldwell Banker International President's Elite Team award for 2017 and the International President's Circle award for 2018. She enjoys giving back to her community and her hope is to one day have the resources to start a Little Sister program. Follow on LinkedIn.
Diana Rodriguez, Coldwell Banker Residential Brokerage – Englewood, Colorado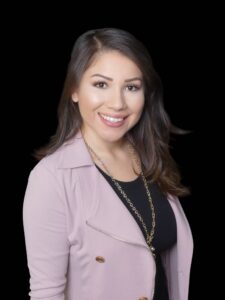 Diana Rodriguez is a 28-year-old agent with NRT in Englewood, Colorado. Client satisfaction is her top priority and she loves that she has an opportunity to build relationships with new people every day. She believes small acts of kindness can make a big difference and involves herself in her community as much as possible. In the future, she is looking to organizing events to help the homeless as well as organize a day or two out of the year where her community dedicates time to clean their neighborhood. Follow on Facebook.
Jake Statler, Coldwell Banker Residential Brokerage – Greencastle, Pennsylvania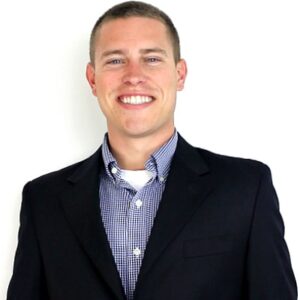 Jake Statler is a 26-year-old agent with NRT in Greencastle, Pennsylvania. He started in real estate wanting a profession that would turn into a career but also allow him to earn an income based on results. He stands out among competitors by creating unique marketing projects like creating virtual video tours of properties with his drone and GoPro. Aside from his involvement within the community as an agent, he is involved with his local church as an usher, in local community events with the company such as annual holiday events and raising money for events like Relay for Life. Follow on Instagram, Twitter.
Brian Thomas, Coldwell Banker West Shell – Cincinnati, Ohio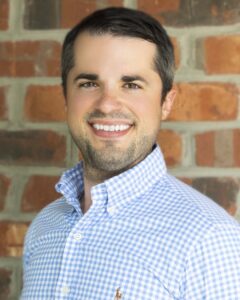 Brian Thomas is a 29-year-old agent with Coldwell Banker West Shell in Cincinnati, Ohio. He purchased his first property after graduating college, which unexpectedly turned into an investment property. After realizing the earning potential, he continued to make purchases and is currently at 15 units. After realizing corporate America wasn't for him, he quit to pursue his license. He works diligently to help his clients buy and sell in emerging markets. He loves the history and architecture of Cincinnati and hopes to restore these communities, one house and one building at a time. Follow on Facebook.
Chantal Varcoe, Coldwell Banker Ronan Realty – Simcoe County, Ontario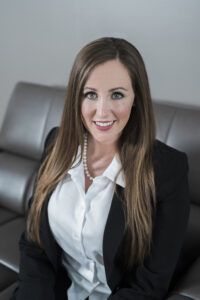 Chantal Varcoe is a 29-year-old agent with Ronan Realty in Ontario. She joined the brand in 2014, wanting to be an agent to work with a variety of people on a daily basis and in a career where the opportunities are limitless. In 2018, she was Ronan Realty's top agent under the age of 30. She received the Coldwell Banker Ultimate Service Award this past year, and the Coldwell Banker International Diamond Society Award for the past three years. Her community service includes supporting the local food banks, Mathews House Hospice, my sister's place shelter, the humane society and more. Follow on Facebook, Instagram, Twitter, LinkedIn.
Christopher Venegas, Coldwell Banker Legacy – Rio Rancho, New Mexico

Christopher Venegas is a 21-year-old agent with Legacy. Ever since a young age he wanted to work for himself, so real estate satisfied his strong entrepreneurial mindset. He got his license and joined the brand last January and, in 2018, he received Rookie of the Year from his local Realtor Association. He prides himself on fixing problems and his customer service mindset. Giving back to the community is important to him, and he does so by raising money for his local high school sports programs and offering career mentoring to high school seniors. Follow on Facebook.
JD Waldvogel, Coldwell Banker Schmidt, Realtors – Holland, Michigan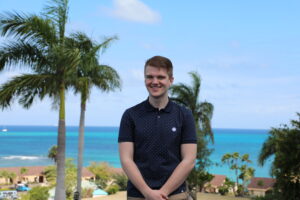 JD Waldvogel is the Digital Media & Technologies Specialist for Schmidt, Realtors, based in Holland, Michigan. He started in the film and entertainment industry, working in Los Angeles for three years before moving back home to Michigan. As a storyteller himself, he was drawn to the Coldwell Banker Story. Two passions have turned into community service, as he is involved with Homes for Dogs and a local soccer program. One of his role models is his high school principal who always signed off every message with, "Be kind to each other and be kind to yourselves." This was the inspiration for his motto: "Be more kind." Follow on Instagram, LinkedIn.
Subscribe to Blue Matter and get the latest updates