What's Old is New Again
Renovating a Roaring Twenties Home in Miami Beach
Nestled firmly in the middle of The Roaring Twenties, 1925 was a historic year: F. Scott Fitzgerald's "The Great Gatsby" was published, the contentious Scopes Monkey Trial came to an end, and the classic Mediterranean-style home at 5709 La Gorce Drive in Miami Beach, Florida was built.
Fast forward to the 21st Century. The home had seen better days, and was in a state of disrepair, both inside and out. What could have been viewed as irredeemable and only worthy of a complete teardown, the home was instead completely transformed by Miami Beach designer and developer Aurelio Tiné, president of Tiné Services, Inc.

"This really was a case of love at first sight," said Tiné. "I took time to explore the property, which had long ago been subdivided into three separate townhomes. This isn't a square or rectangular box, but rather has wings that jut out in different directions, and I knew that would give me the opportunity to create different scenes or vignettes." Before embarking on the renovation, Tiné consulted with the City of Miami Beach, designers, realtors and contractors to not only understand building constraints and requirements, but also to flesh out design and aesthetic ideas.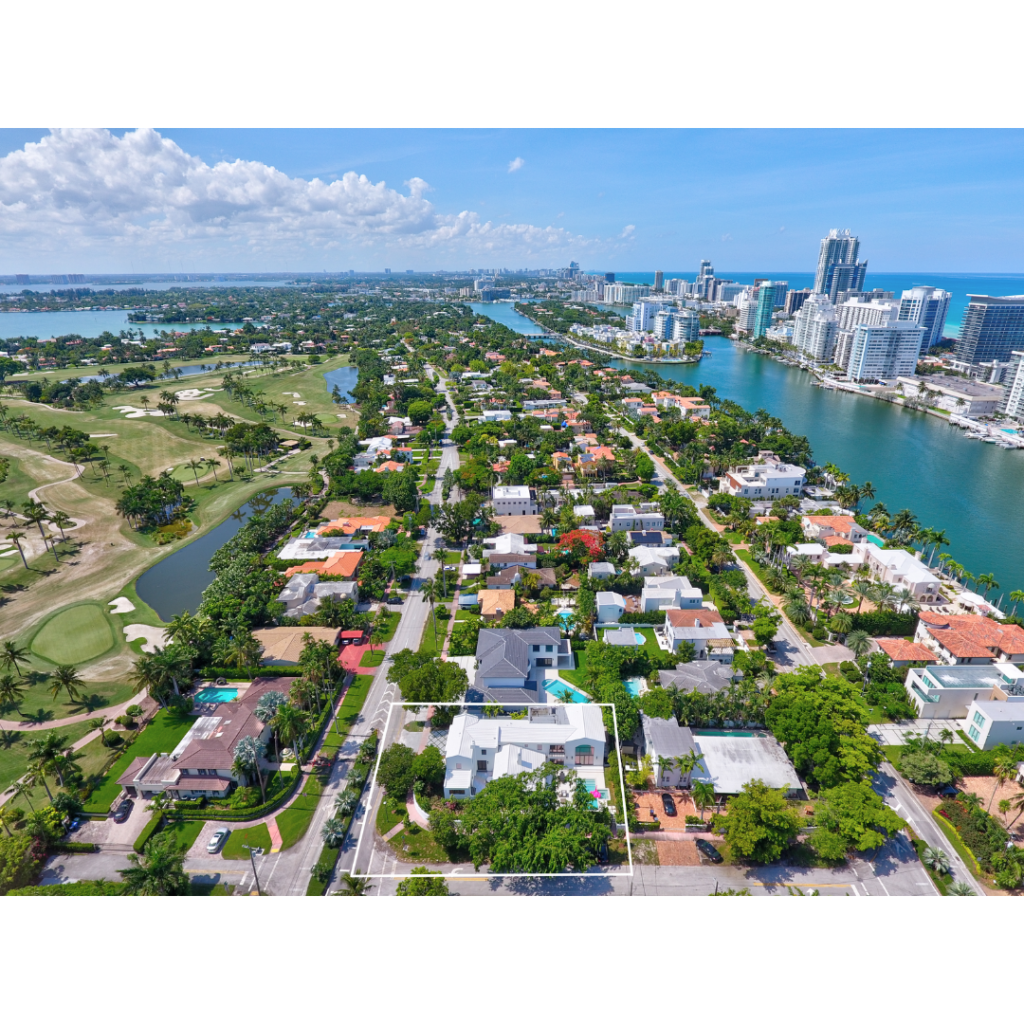 Although the house was originally built in the classic Mediterranean-style, Tiné decided to make the aesthetic more tropical and modern with Bermuda architecture touches and a grand courtyard yet honoring its heritage. "We found a path to bridge the gap between modern and traditional and at the same time, we uncovered the home's soul and character."

The home is currently listed for $4,950,000 and is co-listed by luxury property experts Jeri Jenkins and Aurelio's brother Marco Tiné, affiliated sales associates out of Coldwell Banker Residential Real Estate's Miami Beach office.
"The exquisite and luxurious design compliments the grand scale and size of the home," said Jenkins. "An eight-bedroom, nine-bathroom, 7,127 square foot off the water home is extremely difficult to find and the property exudes an indoor and outdoor resort style. Many of the windows are two stories high and flood the entire home with natural light."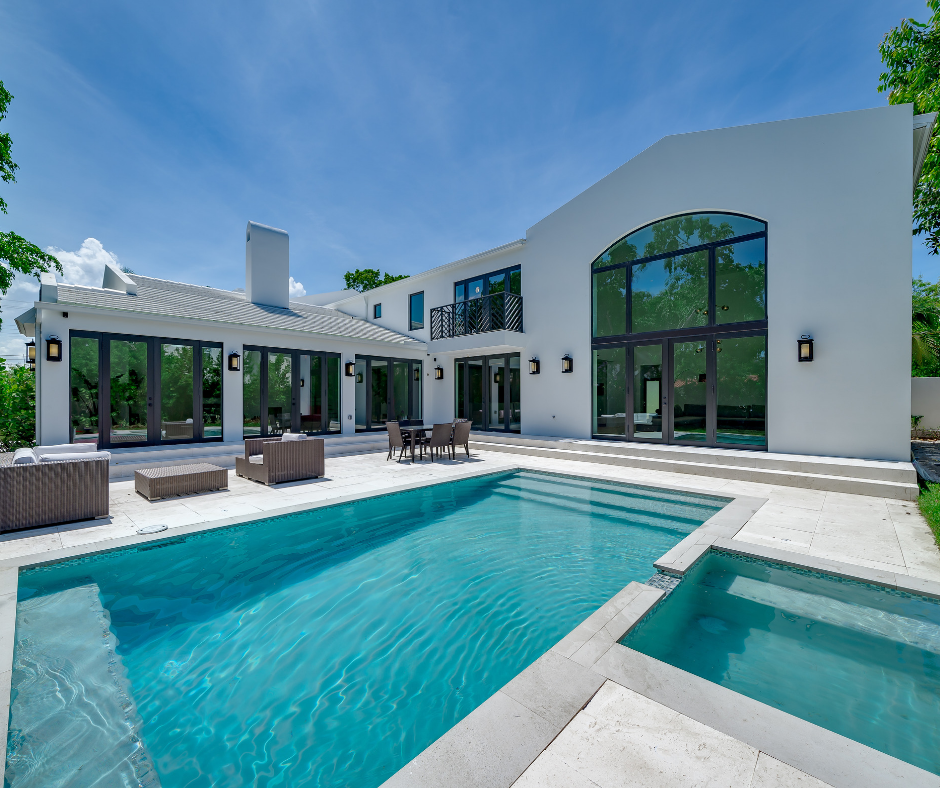 "This home is truly the past made perfect," said Marco Tiné. "Aside from the breathtaking amenities, the home is conveniently located within biking distance to the ocean, as well as being 15 minutes from Miami International Airport. Modern houses are in high demand in Miami Beach, and this one stands out."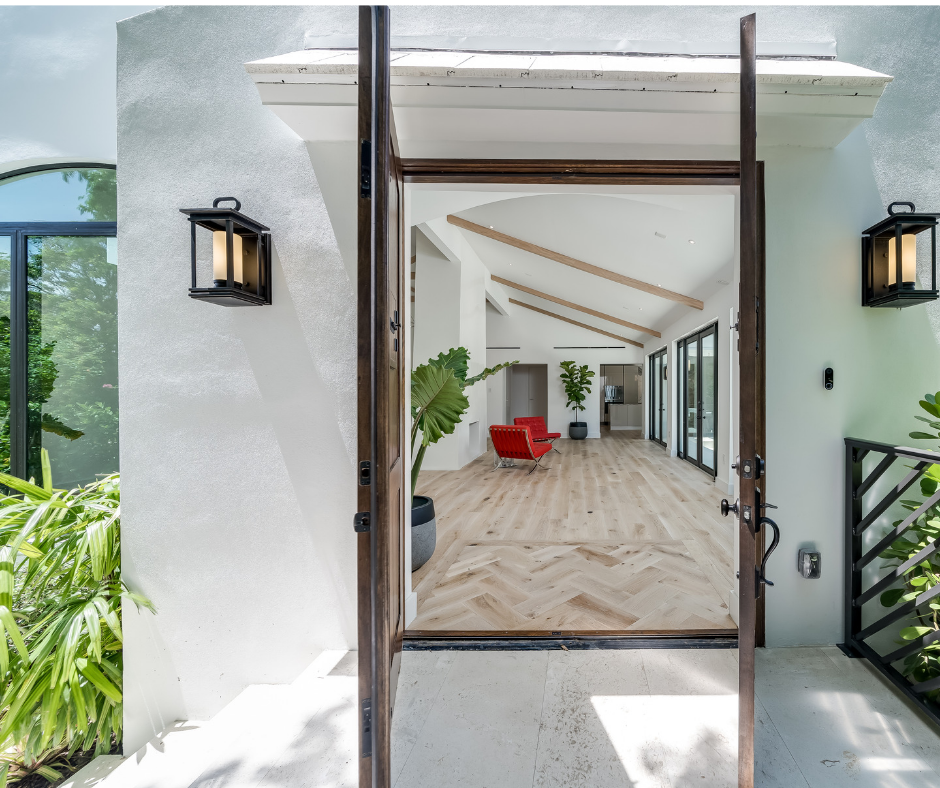 **This update is by Jeri Jenkins and Marco Tiné. Call 305.672.6300 for more information about Miami Beach real estate, or the many beautiful homes in Miami.
Subscribe to Blue Matter and get the latest updates