With Our North Star Found, Now the Journey Begins
Three Rights and a Left, Best Practices for a Rebrand
Before we set out with Project North Star, I made sure Coldwell Banker established our "three rights and a left" – what I think of as best practices for a rebrand:
The right reason
The right team
The right timing
And once you've headed down the road, doubts must be "left" behind
It might sound like a pun, but to me it resonates with our mission, origin story and core values. Born and raised in San Francisco, a city where champions of new ideas, disruptive forces and fearless reinvention reside, Coldwell Banker empowers our people to leave their mark on the world of real estate.
It also reminds me of what Uncle Ben told Peter Parker in Spider-Man, "With great power comes great responsibility." I don't take this rebrand lightly. This impacts agents' livelihoods and careers. Just as we needed the right reason to begin the rebrand, I believe we are well-equipped with the right team and timing to fully execute a successful refresh.
The right team[s] and timing.
In my first post I told you a story about a brand and introduced the CB North Star. I set the stage in establishing our first "right" – the right reason. The Coldwell Banker network now sets off on the journey, with the right team and the right timing, of unveiling its new look in four test markets:
Madison, N.J. – Coldwell Banker Residential Brokerage
Washington, D.C. – Coldwell Banker Residential Brokerage
Plainfield, Ill. – Coldwell Banker Real Estate Group
Greenville, S.C., Spartanburg, S.C., Easley, S.C. – Coldwell Banker Caine
These companies will deploy the new logo in real-world scenarios and collect feedback from agents, homebuyers and sellers. We'll also conduct market research to test the new look with the public. Based on the data collected, we'll modify and refine materials including marketing collateral, building signs and yard signs to create a final visual identity that best represents Coldwell Banker. The results of these tests will be shared at the Coldwell Banker Leadership Summit in September. We'll share the final look for new brand signage and marketing and we'll present findings from test markets as case studies and discuss best practices so that every office is as prepared as possible come 2020.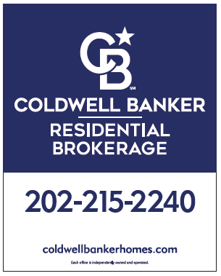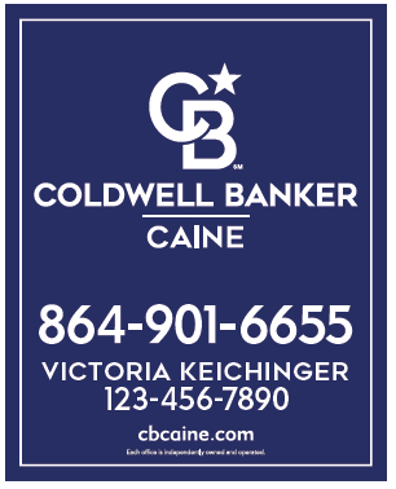 Each test market was chosen for specific reasons. Coldwell Banker Residential Brokerage in Madison, N.J., is practically next door to our corporate headquarters. Coldwell Banker Residential Brokerage in D.C. is in a high-end, bustling metropolitan area. Coldwell Banker Real Estate Group represents the largest affiliate in the Coldwell Banker network by size and agent count and their suburban office in Plainfield, Ill., makes for the perfect testing ground. Coldwell Banker Caine in South Carolina was selected to pilot a multi-office rollout. They're rebranding all of their offices at once and will serve as a case study and roadmap for companies who rebrand in 2020.
The first reveal took place in Madison, N.J. on June 21 and will be followed by:
June 26 – Washington, D.C.
July 2 – Plainfield, Ill.
August 26 – Greenville, S.C.
The Gen Blue network spoke up, and we listened.
When you first saw the CB North Star mark at the Generation Blue Experience, it was shown as a blue mark, alone on a white background. I really liked the look of a "C," a "B," and a star on a clean white field. However, feedback highlighted two important things about the most impactful way to display our new mark.
First, our testing revealed consumers preferred the mark on a dark background – a star standing out against the night sky. We took that feedback to heart and began creating yard sign concepts and marketing materials accordingly. These yard sign concepts will be tested this summer so we can finalize and offer the best possible versions in 2020. Our yard sign vendor admired our commitment to getting this right, saying that companies typically just come with specs. The vendor also noted that most companies don't think through the details in advance and spend months going back with revisions, such as trying to get the phone number big enough, the color right or the proportions correct.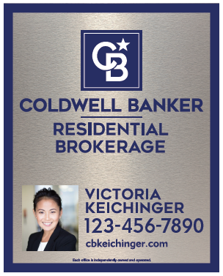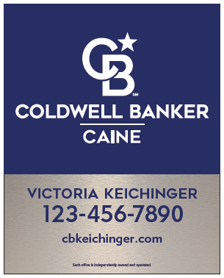 Second, we debuted the CB North Star mark as a standalone icon. While we intended to provide a final logo that would be a "lock up" of both the word mark and the icon, we also envisioned that there would be times when the CB* icon would stand alone. However, the reaction to seeing the icon alone brought our attention to the importance the network put on having "Coldwell Banker" as a wordmark along with the CB North Star mark in most instances of logo use. So we're developing the identity standards with that in mind.
Fear is the path to the dark side.
Now that we're in the next phase of our rebrand, I repeat my own advice: Let doubts be "left" behind.
I'm a pretty practical guy. I know questions will come up during the next few months amidst test market implementation. Just as Luke Skywalker doubted his ability to complete his Jedi training under Yoda, I know there will be times when the North Star is dimmed by clouds or haze. But the darker the night sky, the brighter it will shine. And just like Coldwell Banker agents, it will always be there to guide the path home.
What's next?
Stay tuned for more updates as we continue our transparent rebrand journey. At the Coldwell Banker Leadership Summit in September, we'll present the outcome of this testing including new identity standards, announce the full rollout plan and share actionable best practices to help guide us in 2020.
It's truly an exciting time for us as a brand. Coldwell Banker has epitomized home, awesomeness, ingenuity and excellence for 113 years, and we will do that for 113 more – and beyond.
To learn more about how you and your business can join Coldwell Banker on this journey, visit Coldwell Banker.com/careers
Subscribe to Blue Matter and get the latest updates