9 Tips for Living a (Semi-)Normal Life While Your Home Is Being Shown
Preparation, routine and treats help you make the house you're selling presentable at a moment's notice
    By Houzz Contributor, Laura Gaskill 
Selling your house? Those frequent showings can be a real hassle. You know it's worth it to do your best to accommodate them, but that doesn't make it any easier! Here are tips to make keeping your house ready to show to prospective buyers more doable, plus a handy checklist of what to remember before you clear out each time — from someone who's been through the process (and lived to tell the tale).
1. Treat yourself to fresh flowers and other goodies. A bouquet of flowers, a bowl of fresh fruit, the "fancy" soap: These things make your home look extra lovely for potential buyers, but (here's the secret) they make your daily life a bit better as well. So go ahead and splurge a little — you (and your house) deserve it.
Budget tip: Make a grocery store bouquet go further by snipping a few blooms short and plunking them in bud vases for the bathroom vanity and bedside tables. Or, for a longer-lasting alternative, consider setting out a few small potted succulents and a bowl of bright lemons.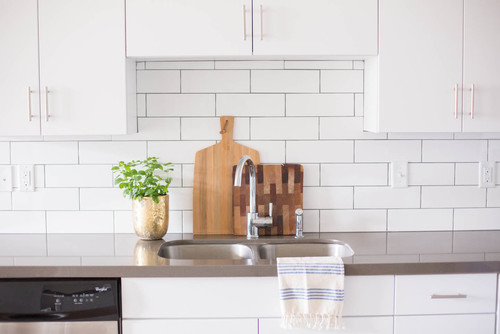 2. Make a pre-showing checklist. It's easy to forget things in the rush to get out the door before the real estate agents show your house. A checklist that you can reference each time will ensure that your home is putting its best face forward for potential buyers. And remember, if you have a large household, you may not always be the last one to leave before a showing, so it's important that everyone's on the same page and knows what to do.
Since you probably don't want this checklist on display, consider keeping it on your phone instead. Here are some items to include:
Dishes washed and put away
Kitchen counters and table wiped down
Dirty clothes in hampers with lids on
Bathroom sink and mirror wiped clean and toilet seats down
Hair removed from shower (eww!)
Toys put away in baskets and bins
Coffee table cleared and clean
Entry cleared of shoes and personal items
Window shades open
3. Make your bed as soon as you wake up. If you're not in the habit of making your bed every morning, you may want to start now, so you don't have to worry about it if the real estate agent calls to request a last-second showing. If you have kids, be sure they make their beds in the morning too.
4. Hide laundry in a lidded hamper. An open hamper filled with dirty laundry isn't the sort of thing you want prospective buyers to be greeted with in your bedroom, right? Get a hamper with a lid to conceal the whole rumpled mess instead. (In a pinch, you can use a storage bench.)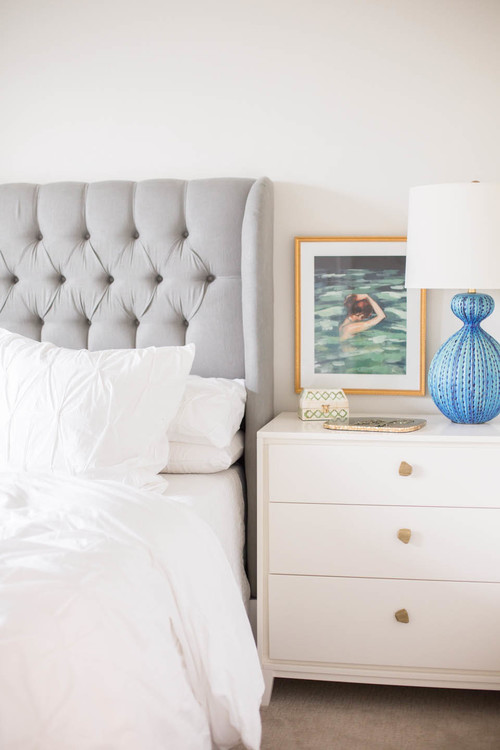 5. Put nightstand drawers to work. After making your bed, be sure to tuck out of sight any odds and ends that have accumulated around your nightstand, such as magazines, hand cream and jewelry. If your nightstand doesn't have drawers, keep a lidded box under the bed or atop the dresser, and stash your stuff in there before leaving for the day.
6. Simplify children's rooms. If it's too difficult or takes too long, putting away toys in your child's room before showings will become a headache for all involved. My advice it to pack many of them in boxes or bins and tuck them in a closet or storage area, leaving only ones that fit easily within your current toy storage. This way, even if all those toys were strewn over the floor, it wouldn't take more than about 10 minutes to get the room looking presentable again.
7. Stash cleaning wipes in the bathroom. I tend to choose reusable microfiber cloths for normal everyday cleaning, but when you're selling your house, things are decidedly not normal. I found it incredibly helpful to have a pack of cleaning wipes within reach for wiping down the sink, faucets and around the toilet. Then you can just toss the wipe in the wastebasket and walk away.
8. Keep a spare stack of fresh towels on hand. A neatly folded stack of fluffy white towels can make any bathroom look instantly fresher, cleaner and more spa-like. While selling our house, I kept a few new white towels folded in the cupboard and put them out before showings. It sounds fussy, but it was actually less stressful than worrying about whether the towels were clean all the time. And we got to enjoy using those nice towels after the house sold!
9. When in doubt, add more baskets. Honestly, it's so easy to scoop stray items into baskets and close the lids, you'll be glad to have a few extras. Big baskets are great for clothes, blankets and toys, while small baskets and lidded boxes work well for papers, magazines and random assorted clutter.
Tell us: Are you selling (or planning to sell) your house? What do you always make sure to do before showings?
See more stories on selling your house
Related Links:
The All-in-One-Place Guide to Selling Your Home and Moving
Want More Tips Like These? Ask a Professional Home Stager
Subscribe to Blue Matter and get the latest updates