Coldwell Banker Around the World: June 2023
Summer is upon us, and for those of you lucky enough to be spending time in Italy this summer, we encourage you to consider visiting Campania, a region on the southwest coast of Italy.
Summer is upon us, and for those of you lucky enough to be spending time in Italy this summer, we encourage you to consider visiting Campania, a region on the southwest coast of Italy. Home to both the city of Naples and the Amalfi coast, the region boasts stunning coastlines, ancient ruins, and the infamous Mount Vesuvius, the eruption of which decimated the ancient city of Pompeii. The remains of the city are just one of ten UNESCO World Heritage sites in the region that you can visit. For culinary buffs, you will not want to miss the pizza in Naples either. Neapolitan pizza has earned UNESCO Intangible Cultural Heritage status, making it an absolute must when you visit the third largest city in Italy.
"Naples is a cultural melting pot where art, history, and food come together to create a unique and authentic experience," declares Alessandro Moscariello, the Broker/Owner of Coldwell Banker 24RE. He continues, "whether you're strolling along the historic streets of the old town, enjoying the panoramic views of the Gulf of Naples from Castel dell'Ovo, or indulging in the city's world-renowned cuisine, there's something for everyone in this vibrant and dynamic city." So please, envision yourself exploring the streets of Naples, basking in the sunshine in Positano, and indulging in as much pizza as humanly possible as you read on about one of the newest Coldwell Banker locations in Italy!
Where do you live: I live in Posillipo, in one of the most strategic panoramic position of Naples
What is the perfect weekend day like: The best time to spend a weekend in Naples is from May to October, because the climate is perfect for walking around the city, enjoying the sea and the surroundings as Capri, Procida and the Sorrento peninsula
What are the common modes of transportation there: Usually, Neapolitans get around on foot or by car and Vespa. But the city also has public services such as the metro, funicular, bus or bicycle.
Tell us about the foods your area is known for: Naples is known for its excellent cuisine, but especially for its traditional pizza. The culinary tradition is vast and ranges from buffalo mozzarella to good fresh fish, to ragù, to typical desserts such as pastiera, Babà and sfoglietella, curly or shortcrust? The choice is yours!
What is your favorite meal? At home or at a restaurant: Pizza, Pizza and always Pizza.
Where do you recommend someone vacation in your region, why: It is very difficult to answer, there are so many beautiful places to live in Campania:
– Naples, the oldest western capital
– the coasts of Sorrento and Amalfi
– islands such as Capri, Procida and Ischia
– and last but not least the Cilento, natural, wild and free
What is your favorite recreational or leisure time activity: Kayak, sea, nature trails such as the most famous called "Sentiero degli dei"
Is there a specialty your area is known for: The region is best known for its excellent food, as already mentioned, volcanic soil and the presence of the famous "Vesuvio".
Share a little known but interesting fact about the area/region: Everyone knows that coffee is one of the most famous elements of the Neapolitan tradition. The suspended coffee is an ancient and generous Neapolitan custom consisting in leaving the Bar paid for a coffee for an unknown person who, so, although not being able to afford it, can, however, drink it. A great connoisseur of Neapolitan things like Luciano De Crescenzo has happily grasped the spirit of suspended coffee: "when a Neapolitan is happy for some reason he decides to offer a coffee to a stranger because it is like offering a coffee to the rest of the world".
If you were to live in any other region where we have a Coldwell Banker presence, where would it be and why: In Indonesia, for its oriental culture and the sea that is a must have!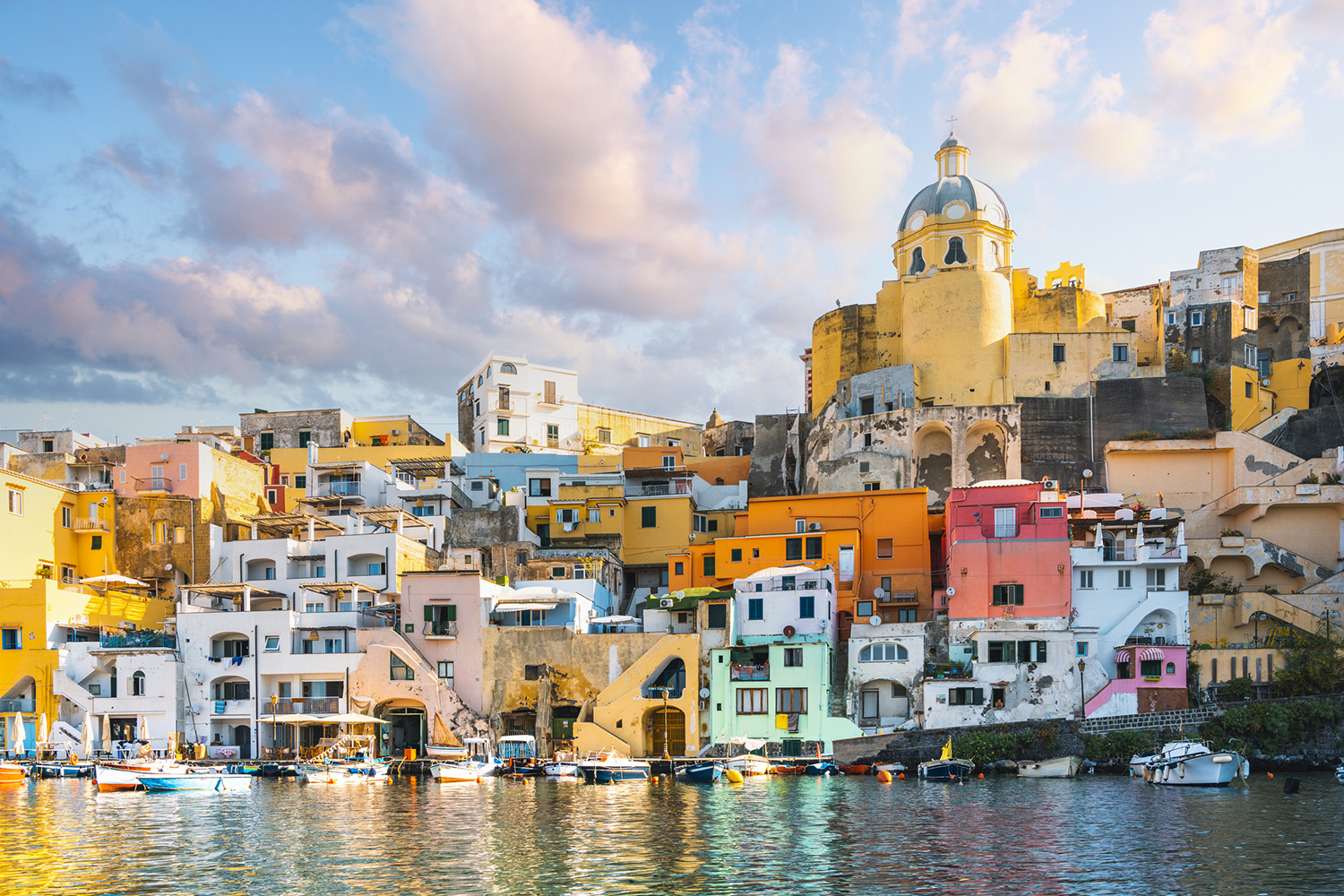 Territory Summary:
Campania and especially Naples is in the world spotlight in terms of overseas tourism.
The many breathtaking landscapes, history, and endless artistic beauties make this land unique and fascinating being chosen more and more as a film location.
Key Facts:
Population: In Naples there are 3,085 million
Language(s) Spoken: Italian and Neopolitan
Climate: The climate of Naples is Mediterranean, with mild and rainy winters and hot and dry summers, but still refreshed by the sea breeze
Currency: Euro
Industry Facts:
Types of Architecture: Influences Baroque, Spanish, Angevin
Average Sale price: from 2,000 €/sqmt to 9,500 €/sqmt
Average years in house/apt: 15 years
Financing: Mortgage and loans
Follow Coldwell Banker 24RE on Social Media!
Facebook: https://www.facebook.com/profile.php?id=100090794315644
Instagram: @coldwellbankeritalyofficial
LinkedIn: https://www.linkedin.com/company/coldwell-banker-24re/
Subscribe to Blue Matter and get the latest updates