Finding Homes for Hollywood
Chicagoland real estate agent, Lori Rowe, uses her industry expertise to assist with a movie production
It is no secret that a career in real estate is fast-paced, energetic, unpredictable, yet exciting, and can truly take you anywhere from selling homes in your hometown, to working with clients from across the globe. In Lori Rowe's case, her three decades of industry expertise brought her to an exciting venture of working on "The Grasshopper," a movie written and directed by Brad Bischoff. We took some time for a Q&A with Lori, an agent affiliated with Coldwell Banker Residential Brokerage in Long Grove, IL, to see how she was able to utilize her industry talents to make an impact for the big screen.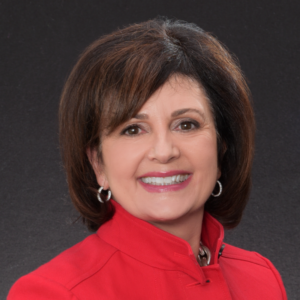 How did your involvement with the movie originate?
My neighbor knows the writer/director, Brad Bischoff, through her artistic endeavors as former director of the Chicago Children's Choir. Brad asked her for ideas on finding luxury homes for his movie, "The Grasshopper," and she introduced us. We started location scouting two years ago. I had a little experience with location scouting from finding places for my daughter's music videos that we shot in Los Angeles and Chicago.
What was the extent of your involvement?
I identified all the locations through my clients, friends and professional network.
I found seven locations and four hosts for the cast and crew, as well as a "production office" where they worked daily before and after shooting. There were 10-15 people involved throughout the five-week process who needed lodging.
Additionally, I worked with two friends to organize a fundraiser for post-production expenses and found investors for the project.
What was your favorite part of working on this project?
It was fun to watch this evolve from "How are we going to pull this off?" (I had ZERO locations less than a week before they arrived to shoot!), to a professional star-studded Hollywood production. Once we got rolling, so many generous and creative people came out of the woodwork to make this a reality. I was profoundly impressed with the intense passion and talent that each cast and crew member brought to the production. They looked like they are having fun, but it was a serious production and they were hyper focused 24/7. They had a limited budget and a strict timetable, so they made every second count and overcame many obstacles along the way.
It was also fun being an extra in an open house scene where I got to play one of the attendees. The producer, Johnny Woj, told me to look around as if I was seeing a home for the first time. This role was not a stretch for me!
Were there any obstacles/challenges that you faced?
Finding housing for everyone initially felt like an impossible task. I just kept calling and emailing everyone I knew and eventually it all came together. I was taking a huge risk asking my friends to provide lodging for people that I barely knew, but I went with my gut and vouched for them – and they were even more awesome than I had hoped they would be!
Any fun stories you can share about the experience?
The first day of shooting was at my neighbors' house. I stopped by after showing homes all day and found my neighbors holed up in their bedroom with their dogs while their entire first floor had been transformed into a movie set. They were really great sports about being banished inside their own home.
I also never knew there was such a thing as an "intimacy coach." The coach worked with the two international stars, Saleh Bakri (Palestine) & Iva Gocheva (Bulgaria) during several scenes and really made a difference in their performances.
What advice can you give agents who are using their real estate talents to branch out into a "non-traditional" marketplace?
I have been selling real estate for 33 years. This provided a great real-estate related experience that was very "out of the box" for me. There is no "normal" in this job. You need to be open to new experiences and use your connections and network to help others whenever you can. I live in a household of performers. Just because you are talented and willing to work hard doesn't mean you will "make it." My daughter and husband are singer / songwriters/ musicians. Their biggest breaks have been the result of someone who barely knows them taking a chance on them. Brad Bischoff, the writer and director of "The Grasshopper," grew up in Buffalo Grove (Chicago's north suburb). He has been pursuing this dream and taking huge risks for over a decade. He is humble and very endearing. It was a privilege to help him any way I could.

Do you foresee yourself taking on more "non-traditional" real estate projects?
I am always up for new experiences and enjoy getting creative with colleagues and clients. A few years ago, we did a cool photo shoot with a popular LA photographer in my listing (that was built in 1851) for my daughter's newest song promotion. We digitally embedded the property address and used hashtags to market the house and her. I am sure there are lots of opportunities out there that we have not even thought of! With video being the most popular marketing tool right now, I am sure we can come up with lots of non-traditional projects!
What do you love most about being an agent?
The best part about being an agent is that you get to be part of people's stories, even if it is for a short while. I love that no two days are ever the same. I love helping people achieve their goals and coaching them in highly stressful situations. I love wearing many hats (marketeer, driver, manager, mover, stager, cleaner, coordinator, troubleshooter, manual laborer, tech support, social media director, etc.) Hearing from clients after they are settled and very happy is the best part of my job.
"The Grasshopper" is slated to premier in 2020.
Subscribe to Blue Matter and get the latest updates