Three Ways to Upgrade Your Home to Sell
The Power to Transform Your Home: Real estate agents across the nation are leveraging RealVitalize to win listings and add value to their business.
The Power to Transform Your Home: Real estate agents across the nation are leveraging RealVitalize to win listings and add value
The real estate market is stronger than ever. We're seeing many homes across U.S. markets continue to sell fast and coupled with the steady demand from buyers, the increasing home values and frequency of multiple offer situations, it makes this a great time to consider selling your home. This home buyer demand does come with some stipulations with a set of new home trends as a result. One of the key features that has risen as one of the top trends for home buyers over the past year are move-in ready homes.
Scarcity of materials and the need of home buyers to quickly live and work within their homes are part of the reason for this rising demand for homes in tip-top shape. Home sellers are realizing the added value of preparing their homes for the market and Coldwell Banker affiliated real estate agents are leveraging RealVitalize – a program that helps home sellers with home improvements and repairs with no upfront costs, to win more listings and get their clients the best value for their homes.
Here are some of the ways that Coldwell Banker affiliated agents across the nation are finding success with this powerful program in their markets:
Make necessary repairs to sell at top value and much faster
Clara Tucker, Coldwell Banker Realty in NorCal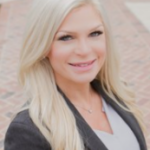 Location: Rancho Cordova, Calif.
Work completed through RealVitalize: Drywall repair, paint, full room ceiling repair, interior door replacement, added baseboards, exterior power washing, added a back fence, deep cleaning, and additional minor repairs.
Success: Eight total offers after three days on the market. Sold for approximately $23,000 over listing price. The seller's total investment paid through escrow was $7,580.
"My seller wanted to sell quickly and get the best value possible for her home and by using RealVitalize she was able to have enough time to move across country to new home and get a higher return upon the sale." – Clara Tucker
2. Implement professional staging to create effective visual marketing pieces
Rose Sklar, Coldwell Banker Realty in Florida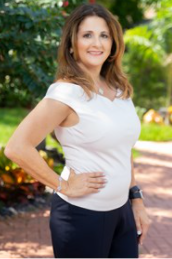 Location: Weston, Fla.
Work completed through RealVitalize: Luxury staging for a two-story, 8000 sq. ft. residence.
Success: Sold after just two weeks of listing with beautiful photography and marketing
"Creating gorgeous visuals for a luxury home is a must, especially at a time when we are heavily relying on digital content and photography to showcase a home to potential buyers from around the world. For this property, the team walked the project to determine the best return on investment and we created a luxury masterpiece which was reflected in the photography and videography of the home." – Rose Sklar
3. Add upgrades to the home for added value at list price
Salena Gutierrez, Coldwell Banker Realty in Texas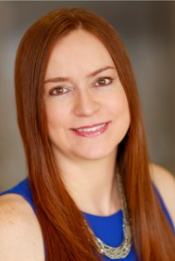 Location: Austin, TX
Work completed through RealVitalize: Replaced floor, changed kitchen and bathroom countertops to Quartz, painted full interior and painted kitchen and bath cabinets.
Success: Listed the home on the market for $389,000 and sold for $437,500 in cash and received multiple offers.
"At the time, I thought using RealVitalize to spruce up the home would be a great idea to be able to list at $344,000. Original list price would have been low 300,000's. My seller agreed that it would be worth it and he was not in a hurry to sell. By the time the home was ready, the market took a turn for the better and we listed at $389,000. My seller was even more ecstatic to receive over ask price. This is the second time I have used RealVitalize and can't wait for the next time." – Salena Gutierrez
The RealVitalize program provides home sellers with home improvement resources prior to or during the home listing period with no up-front or hidden costs or interest fees. Seller pays back only the amount of services utilized at time of closing. Since launching in 2019, the RealVitalize home improvement program has helped clients sell their homes more than 25% faster compared to other homes on the market.
To learn more about RealVitalize, visit https://realvitalize.com
Subscribe to Blue Matter and get the latest updates