Guest Room Ideas for Thanksgiving
With the holidays quickly approaching, here are some quick ways you can get your spare bedroom in shape for the family and friends you'll have staying over this season.
'Tis (almost) the season for elaborate Thanksgiving meals, mouth watering desserts, lively conversations with relatives we don't see often enough, and the inevitable overnight guest or two…or ten. If you're like me, chances are you've let your spare "guest room" morph into a spare "lets just put everything in there until we figure out where it should really go later" room.
The good news is Thanksgiving is two weeks away, giving you (ahem..and me) plenty of time to get the spare room ready for the onslaught of guests you might have this holiday season. Let's take a look at some great guest bedrooms from coldwellbanker.com for inspiration.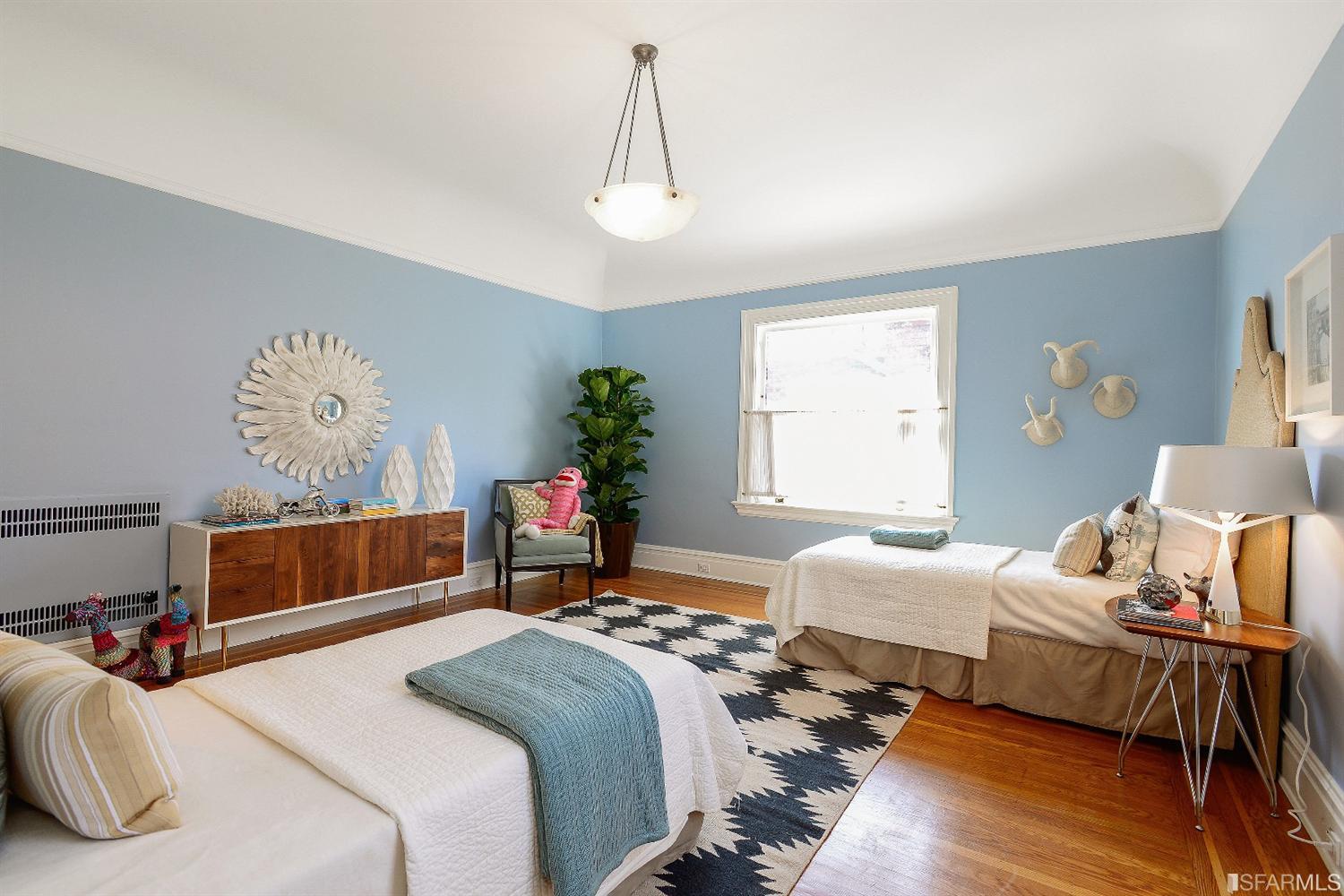 This architectural jewel in San Francisco had the right idea when it came to setting up this guest room. Instead of opting for one very large bed, they decided to have two full-sized beds (arranged very nicely) in the same room. If you have the space, this is a great way to set up a guest room for family and a sly way of forcing them to spend even more time with each other. As far as decor goes, you don't have to run out and buy a whole new bedroom set. You can achieve a very hip look by incorporating spare pieces you already have in other rooms in your home; like the credenza they've got up against the wall of this fantastic guest space.
Listed at: $11,850,000 – San Francisco, California
It doesn't take much to make your guest bedroom look and feel like home for friends or family staying over. Simple touches like adding an area rug, chairs and some magazines/books can completely transform your space into a zen-like retreat.
Listed at: $1,495,000 – Stowe, Vermont
Our guest rooms may not have stunning views like this contemporary home in Seattle, but a great low-risk way to add some pizzaz to your extra room would be to opt for colorful bed sets. Combine the pop of color you get from bedding with the simplicity of this room's decor and you have a really vibrant space perfect for visitors.
Listed at: $2,385,000 – Seattle, Washington
Want to step your cozy guest bedroom game up? Another great way to add some warmth to a spare room is to simply put some art and photographs on your walls. The fireplace here ties the whole room together and gives the room an extra air of elegance and comfort. If you don't have a "real fireplace" but still love the look, there are some fabulous electric fireplaces that can be had relatively inexpensively.
Listed at: $1,399,000 – Montclair, New Jersey
——
If you're looking for other helpful tips and tricks to set up a guest bedroom or even refresh your own, take a look at some of these great blogposts for inspiration.
6 Revitalizing Update Ideas for Your Bedroom
5 Ways to Create a Cozy Bedroom
10 Bedroom Updates to Transform Your Room in a Pinch
Bedroom Interior Design Ideas on a Budget
Subscribe to Blue Matter and get the latest updates