Tackling the Big Game in Atlanta
Tips from our ATL experts for making the most of your Super Bowl LIII visit
No stranger to being the hostess with the mostest; Atlanta offers their best Southern hospitality (for the third time since 2000) as the host city for Super Bowl LIII. This year Atlanta will welcome teams from two iconic American cities. As the seasoned New England Patriots prepare to take on the Los Angeles Rams, Atlanta is getting ready to roll-out the red carpet for an estimated 1 million visitors.
If you're part of the tailgate crew for the biggest game of the year, we tapped into some football fans with expert insight on all things Atlanta to give you tips for your visit. Everything from pre-game activities to catching Sunday brunch, agents from Coldwell Banker Residential Brokerage in Atlanta have you covered!
Where to Stay in Town
Coldwell Banker affiliated agent, Christopher Trice, shares that Atlanta has many amazing places to stay. With the big game being held at the brand new Mercedez Benz Stadium in the heart of the city, you must first decide how far you would like to be from the stadium itself. Christopher recommends venturing to other areas of the city that offer plenty of lodging options, shopping and nightlife.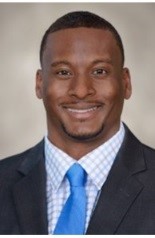 "Buckhead is one of Atlanta's most sought-after areas and home to the famous Lennox Mall, Phipps Plaza, hip bars and elegant restaurants," Christopher adds. "You can also travel a bit outside of the city to The Battery Atlanta, which is a live, work and play community that is home to The Atlanta Braves, a number of new restaurants and sports bars that are perfect for watching the game!"
The Sights to Explore
As a hub of media, art, history and education, Atlanta offers a plethora of attractions and landmarks for visitors to explore. Although the choices may be overwhelming, Avery Guzman suggests that if this is your first trip to Atlanta that you should visit the CNN Center, Coca-Cola Factory, Centennial Park and take a ride on the 20-story SkyView Ferris wheel. If you are looking for some more fun, you could visit Georgia Aquarium, Zoo Atlanta or shop at Atlantic Station.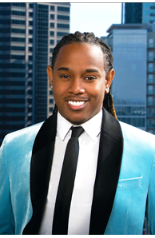 "When you are visiting all the amazing places Atlanta has to offer it's best to take advantage of the great public transportation or rideshare apps," says Avery. "Also, try to avoid highway travel between 3 pm – 7 pm during the work week because of commuting traffic."
The Big Game Celebrations
There are many events that are being held in Atlanta for the big game. Richard DeRossett says that the fan experience held at the World Congress Center is not to be missed. The fan-centric events and cool activities include numerous musical concerts, rides on the SkyView Ferris wheel, bike rides on the BeltLine – grab some good food at Ponce City Market or Krog Street Market to round off a perfect day. Also, be sure to make a visit to the College Football Hall of Fame for an extra dose of the football experience.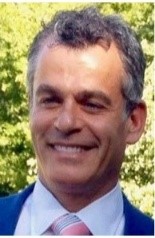 And if you can't get a ticket to the big game, Richard suggests that you pop into one of the city's great sports bars like Dantanna's in Buckhead, Hudson Grille in Midtown and Sandy Springs or Taco Mac. "Personally, my favorite place to watch a game is Stats on Marietta Street," Richard adds. "They have over 70 televisions and an unbelievable experience that makes it a perfect place to experience the big game in our great city."
Dining Scores
It is said that you truly get to know a city through its food, and Atlanta certainly doesn't disappoint on the culinary front. Joan Arkins shares that her favorite game day hangout is The Albert on Austin Ave in Inman Park. "It's kind of old school with a long wooden bar, big barstools and some really great food," Joan adds.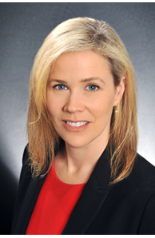 If you are looking for a filling meal before the game, Joan suggests you grab brunch at Serpas in Old Fourth Ward, which has a short-rib benedict that she says is one of the most delightful breakfast items ever to grace your fork. And given the increase of visitors for the big game, it is encouraged that you make restaurant reservations to ensure that you can enjoy your dining of choice.
Subscribe to Blue Matter and get the latest updates