Dedicated Agents Who Honor U.S. Veterans With Acts Of Service
Coldwell Banker Real Estate Agents Leaving Their Mark
On November 11, we commemorate U.S. veterans for their incredible acts of service, sacrifice and bravery. During this time when we contemplate and celebrate their lives and efforts, we look to extend our gratitude to so many real estate agents who go beyond their professional responsibilities to support veterans through numerous non-profit organizations, programs and activities in their communities.
According to the Office of the Texas Governor, in Texas alone there are an estimated of 1.5 million residing veterans. Texas also has one of the highest numbers of active duty and reserve members of the military. With this great population of veterans, it comes as now surprise that over 2,360 veteran organizations were registered in Texas – ranging in services, from assistance in transitioning to civilian life and supporting wounded veterans to advocating for veterans' rights and legislation.
As the Armed Forces have long been an integral part of the history and culture of Texas, we want to share the inspiring stories of these Coldwell Banker affiliate real estate agents and their personal acts of service.
Jean Shine in Killeen, TX leads more than Shine Team Realtors – the top team affiliated with Coldwell Banker United, Realtors in Austin. She is a leader in service to the veteran community and has provided invaluable support for the U.S. Army as the Civilian Aide to the Secretary of the Army for Central Texas.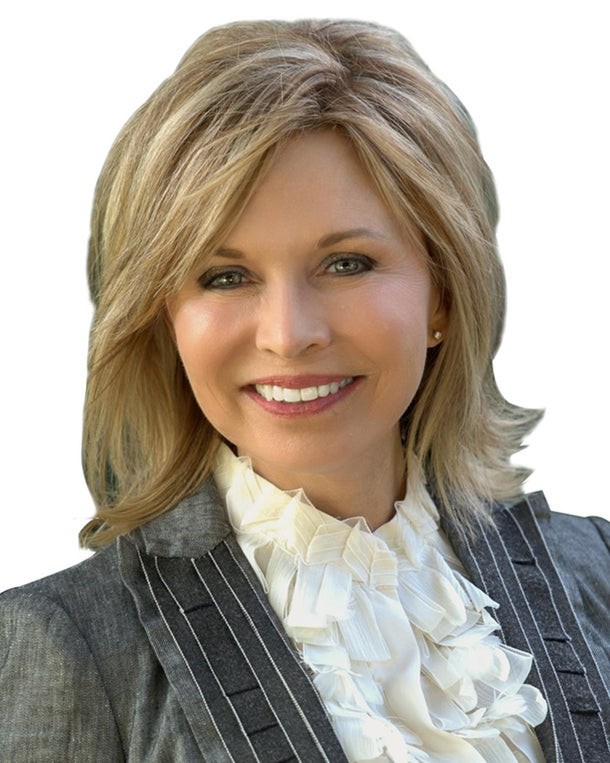 Shine's foundation, Friends of the Central Texas Veterans Cemetery, works to guarantee that no veteran's grave goes without a wreath during Thanksgiving and Christmas. For the past 11 years, Shine has led the Wreaths for Veterans ceremony. Last year, approximately 8,000 wreaths were laid out with the support of nearly 5,000 volunteers.
Shine was born in Germany where her father was stationed after WWII. While growing up as a military child, she relocated to several places with her family. It was after her husband Bill's return from Vietnam that Shine settled in Killeen along with their children, before becoming a Realtor.
In an interview with Texas Appeal, Sine said, "The military teaches you to connect quickly with other people and to support each other … We need to be there for the soldiers, we want to place a wreath on every grave forever."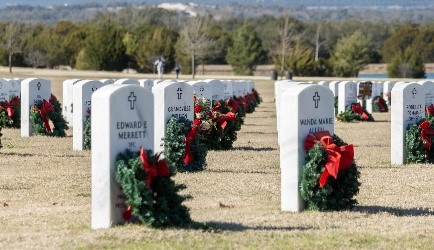 LaRessa Neuman is an independent affiliated real estate agent with Coldwell Banker in Georgetown, TX and works devotedly around the clock for her real estate clients. But she doesn't stop there. She is also a military spouse and a mother who makes supporting veterans a very important part of her life. This year, Neuman hosted her 2nd annual Chill and Peel fundraising event benefiting the Hounds for Heroes non-profit organization. The proceeds raised help to sponsor service dogs for veterans who are challenged by visible and invisible wounds of war.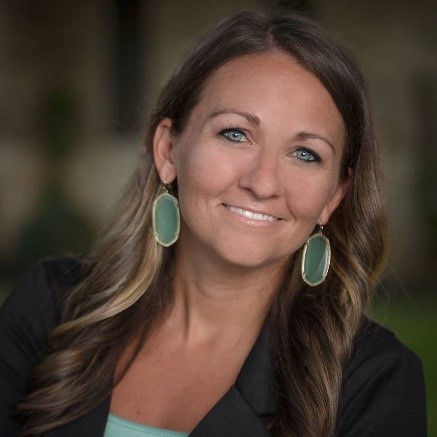 Neuman's first event in 2017 was a grand slam, with over $5,000 raised for the charity. She organizes the entire event in which attendees can enjoy all-you-can-eat crawfish, outdoor activities, raffles and live music. Neuman recently joined the organization's board, to which she said, "This charity holds a very special place in my heart. I have seen first-hand how much a service dog means to the veterans. Most people don't know a service dogs can cost nearly $20,000 or more. My hope is to bring new ideas and opportunities to the charity."
Veteran Robert De Jong served 30 year in the U.S. Army and retired as a Colonel. Today, he continues to serve his community in more ways than one – professionally, as a real estate agent affiliated with Coldwell Banker's Westlake office, and as a member of the Austin Community Eagles Society (ACES). ACES was initiated by two U.S. Air Force Colonels, in 1982, to create a support network for other Colonels who were transitioning to civilian life and careers.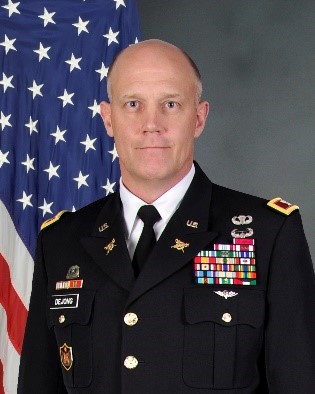 As the group grew, they became a non-profit association and began philanthropic endeavors to give back to military members and the overall Austin community. For De Jong, it was the important to give back to the community in which he lives and works that drove him to join. ACES is now 62 members strong and comprised of De Jong and fellow retired Colonels who work to support and raise funds for veteran groups and numerous civilian groups including "Guide Dogs of Texas", which trains dogs to be Certified Guide Dogs for the visually impaired.
Since 1993, ACES has been sponsoring the Christmas party for the patients at Austin State Hospital (ASH). According to De Jong, "When we first started, the community relations representative at ASH said they needed volunteers, so we stepped in to help out. We provide a laundry bag with a sweatshirt and socks to the patients, snacks and carol singing for entertainment. We also have a member who serves as Santa Claus and delivers the laundry bags and receives the Christmas wishes of the patients."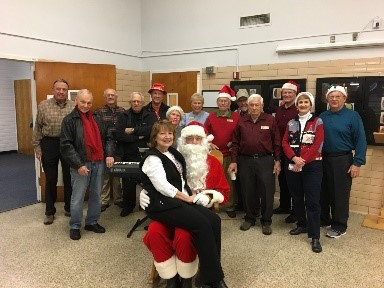 Subscribe to Blue Matter and get the latest updates